Suncorp provided its statutory quarterly update today under Australian Prudential Standard 330.  The bank appears to be travelling well, with a growing loan book across both home and business lending.  Bad debts are low, though there was a rise in past due in the QLD and NSW mortgage books. Capital is under pressure because of the loan growth.
They say that total lending grew 2.4% over the quarter, primarily due to strong home lending supported by improved capability, simplified processes and improved retention. The home lending portfolio grew by $1.1 billion. Year-on-year investor lending grew  7.6% and new interest-only lending of 29% was achieved for the quarter.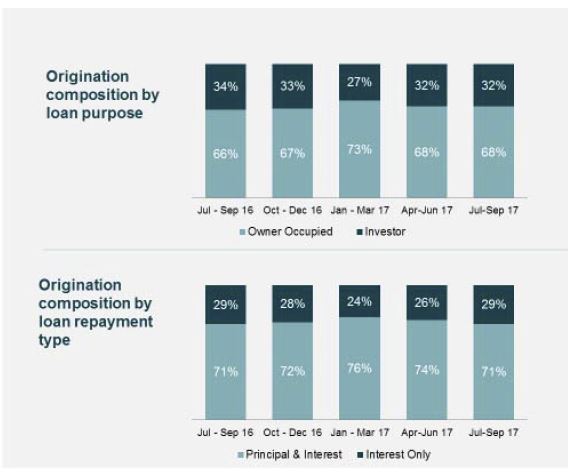 More than half of all lending is located within Queensland ($28.9 billion of $54 billion).$44 billion are retail loans and Business Lending, including Agribusiness was $9.8 billion.
Credit quality performance remains strong with impairment losses of $5 million, or 4 basis points of gross loans and advances (annualised). Higher arrears reported in the second half of the 2017 financial year relating to changes in hardship operational practices and processes are stabilising, as the temporary impacts of the revisions have normalised.
They say retail lending past due loans grew by $7 million over the quarter, reflecting slightly higher home lending past due loans in QLD and NSW.
The Bank has maintained its measured approach to managing funding and liquidity risk ensuring a strong and sustainable funding profile that supports balance sheet growth. This includes the successful issuing of a $1.5 billion capital effective Residential Mortgage-Backed Security
(RMBS) transaction, which further supports stability as reflected in the Net Stable Funding Ratio (NSFR) position, estimated to be 113% as at 30 September 2017.
Following the payment of the final 2017 financial year dividend to Suncorp Group, Banking's Common Equity Tier 1 ratio of 8.77% reflects a sound capital position within the operating range of 8.5% to 9.0%.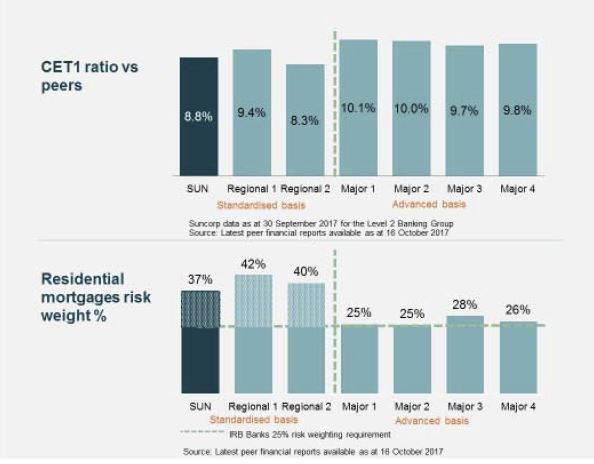 The main risks are a declining property market or higher than anticipated cyclone claims.