The law applying to small amount credit contracts (a.k.a Pay Day Loans) was reviewed by Government in late 2015 and a final report was released in March 2016.
In November 2016, essentially the Government accepted many of the recommendations, and said it will legislate the changes in 2017, with some grandfather provisions for existing contracts. A further review is proposed in 3 years time.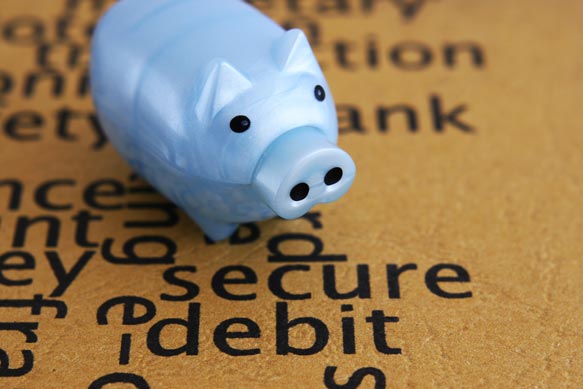 A key recommendation was to establish a new affordability cap. But will this be effective?
Gill North, Professorial Research Fellow, Law School, Deakin University has published an academic article which reviews the state of play-  Small Amount Credit Contract Reforms: Will the Affordability Cap Achieve its Intended Objectives Without Unintended Adverse Consequences?
Specifically she questions the efficacy of the proposed affordability cap and calls for for an independent review of the business model and practices of small amount lending.
The stated objectives of the review were to allow consumers to access credit fairly and without excessively large debt burdens, and to establish regulatory settings that allow the industry to remain commercially viable. In November 2016, the Coalition Government accepted most of the review recommendations, including recommendation one that establishes a new affordability cap for all consumers seeking small amount credit contract loans.

Recommendation one is the central reform to enhance consumer protection, but is highly contentious. Consumer groups support it, but the industry body argues that consumers will be disadvantaged due to more limited access to credit and higher fees than at present.

The article explores these arguments and highlights possible outcomes that may arise from the introduction of a broad affordability cap. It ultimately concludes that available information is inadequate to properly assess the risks and likely impacts of enacting recommendation one.

Consequently, it calls for an independent review of the business model and practices of small amount lending to confirm that the affordability cap reform will achieve its stated objectives and will lead to better long-term consumer outcomes without unintended adverse consequences.
The article is available for download.
DFA had previously completed detailed analysis of households and their use of small amount credit contracts, a.k.a. payday lending. That report is still available.
Note this is looking at short term credit. If you are after our recent work on mortgage defaults and household financial stress, please follow this link:
Fair Disclosure: I am related to Gill North.