CUA, the largest Credit Union, reported an annual Group Net Profit after Tax (NPAT) of $55.87 million for the 12 months to 30 June 2017, an 8.1 per cent increase on last year's result. But within that, their banking business achieved a full-year NPAT of $49.65 million, down 6.4 per cent from the FY16 result of $53.03 million. This was a reflection of intense home lending competition in the first half, with $2.81 billion in new loans settled during the year ($1.64bn originated in the second half), down 4.0 per cent, despite retail deposits up 5.2 per cent to a record $8.76 billion and 13,409 additional CUA banking members, taking total members to 453,122.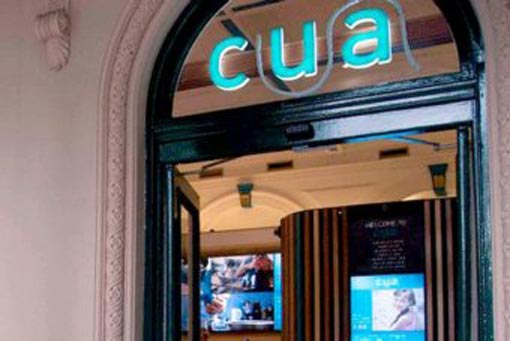 After curtailing investor mortgage lending earlier in the year, they subsequently opened the door again, with fixed rate investor lending to new-to-CUA investor loan applications, where the application was accompanied by an owner-occupied loan application. Now, taking this further, CUA has dropped fixed rate investor interest rates by between 10 and 20 basis points. As a result, the basic fixed rate investor loans range from 4.34 per cent to 4.74 per cent for one-year to five-year terms, respectively. On a comparison rate basis, this is 5.32 per cent for one-year basic fixed rates and 5.16 p.a. for five-year basic fixed rates.  They says this will apply to "all applicable CUA fixed rate investor home loans" approved from 19 September. Around 41% of mortgages came via the broker channel, similar to last year.
CUA Chief Executive Officer Rob Goudswaard said the result was underpinned by net member growth of 13,409 members for the year, CUA's strongest growth in recent years and almost 70 per cent higher than member growth in the prior 12 months.

"Over the past year, we helped nearly 10,000 members to buy or refinance their home or an investment property. We also assisted more than 12,000 members with things like buying a new car, taking a holiday or undertaking a renovation, setting a new CUA record for personal loans," he said.

The financial result also reflected higher net interest income, record levels of personal loans and the benefit of CUA's diversified business, with strong CUA Health NPAT of $7.51 million helping to offset the impact of challenging market conditions on the banking business.

"Investing in sponsorships, like the Brisbane Heat cricket team, is helping lift awareness of CUA, with market awareness of CUA increasing more than 4 per cent off the back of the Big Bash League (BBL) season," Mr Goudswaard said.

"Positive member growth and a strong financial position means we can continue to work towards our goal of being available to our members 'anywhere, anytime' by investing in innovation and improved digital experiences.

"Enhancing our digital channels and innovating are essential to attracting new members and evolving our service to respond to changing member preferences. But more than that, our digital journey is about building deeper, more personalised relationships with our CUA members by bringing a human, interactive approach to digital banking."

CUA significantly lifted its investment in community initiatives by almost 50 per cent this year to $2.28 million, up from $1.54 million. The investment supported diverse national and local community organisations.

Mr Goudswaard said CUA had increased its commitment to Red Nose and their quest to save the lives of babies and children, and to the indigenous financial literacy work of the First Nations Foundation, signing on as Mission Partner to both organisations for the next three years. CUA rolled out the first round of its Mutual Good Community Grants, helping support local not-for-profit groups to make a positive social impact in communities. CUA team members also stepped up their contribution to community, with more than 500 days devoted to volunteering.

The community investment represents 2.8 per cent of CUA's Net Profit before Tax & Community (NPBTC) of $80.22 million, consistent with the organisation's promise to invest up to 3 per cent of NPBTC to community over the coming years.

Mr Goudswaard said CUA's strong financial performance meant it was also well placed to continue to invest in innovation and digital opportunities, with the potential to deliver significant improvements to how members engage with CUA for their banking, health and insurance needs.

"This year, we made a significant investment in innovation by joining global banking innovation collaboration, Pivotus Ventures. This enables CUA to supplement our involvement with the Australian fintech and startup communities by tapping into international banking expertise, to explore and develop new digital banking opportunities. We are already planning for a pilot of the first digital initiative from the international collaboration during FY18 – an app which will be an Australian first in personalising members' digital interactions with CUA.

"Looking ahead, our innovation and digital priorities will build on the investment we've already made in our technology systems this year, which has included bringing Apple Pay, Android Pay and Samsung Pay to members, and building a new mobile banking app which will go live in the coming months. We are also looking forward to bringing our members the benefits of real-time payments when the New Payments Platform goes live."

Mr Goudswaard said CUA's success this year reflected its commitment to working together with members to support their financial needs through changes in their lives. He noted that Hatch – the initiative launched by CUA in April for parents planning, expecting or raising a baby – was already driving member growth and positive feedback.

"As a member-owned organisation, CUA's profits are reinvested back into our business so CUA can help even more Australians to buy their own home, or support them to achieve their other financial goals, in the year ahead. We will do this while continuing to invest in building stronger communities and making a positive impact on important social issues," Mr Goudswaard said.

CUA's banking operations (ADI)

CUA's banking business (or ADI) achieved a full-year NPAT of $49.65 million, down 6.4 per cent from the FY16 result of $53.03 million.

CUA issued $2.81 billion in new loans for FY17. Lending volumes improved in the second half of the financial year, with $1.64 billion in new lending in the six months to 30 June 2017. This was up on the $1.17 billion in lending for the first half, when CUA was impacted by extremely competitive market conditions. The result also reflected an active refinancing market. While owner occupier and investor home loans accounted for $2.53 billion of the new lending, CUA's personal loan performance was a standout with a record $256.58 million in personal loans issued over the period – a 37.9 per cent increase on FY16 personal lending of $186.1 million.

Mr Goudswaard said the ADI's net interest income of $239.22 million was up 2.9 per cent on last year's result, reflecting interest revenue flowing from the growing CUA loan book. Capital adequacy increased slightly from 14.24 per cent to 14.28 per cent over the year, reflecting CUA's strong capital position.

CUA Health

CUA has continued to invest in the growth of its wholly-owned private health insurance subsidiary, with CUA one of the few organisations in Australia to offer integrated financial, health and insurance solutions. CUA Health improved NPAT for the year to $7.51 million. CUA Health recorded premium revenue of $143.59 million, up 5.8 per cent. The insurer returned $122.41 million in benefits for its policy holders, equivalent to 85 cents in the dollar.

The strong result reflected lower claims activity across the industry, a new CUA Health strategy for its investments which delivered higher returns, and the success of the new suite of hospital and extras cover launched in November.

The strong performance will support CUA Health's continued rollout of new initiatives to benefit members including proactive health, wellness and disease management programs, as well as improved information and search tools to help members choose their medical specialist. The fund is exploring options to introduce loyalty discounts and enhanced product features for 2018, to return even more value to members.

Credicorp Insurance

Credicorp Insurance posted a half-year NPAT of $1.13 million, down 1.0 per cent for the year. This subsidiary now provides general insurance to more than 13,700 members. The result reflected the lower levels of new lending in the banking business, with Credicorp policies typically taken out by borrowers applying for a new home loan or personal loan.