The latest data from APRA, the monthly banking statistics for April 2017, shows that mortgage book growth is still well above inflation and income growth, at 0.5% in the month. Total loans are now $1.55 trillion, up from $1.54 trillion last month and 4.5% across the 12 months.
An additional $8 billion of net loans were added, with owner occupied loans accounting for $5.8 billion and investment loans $2.1 billion.
Investment loans are 35% of the portfolio.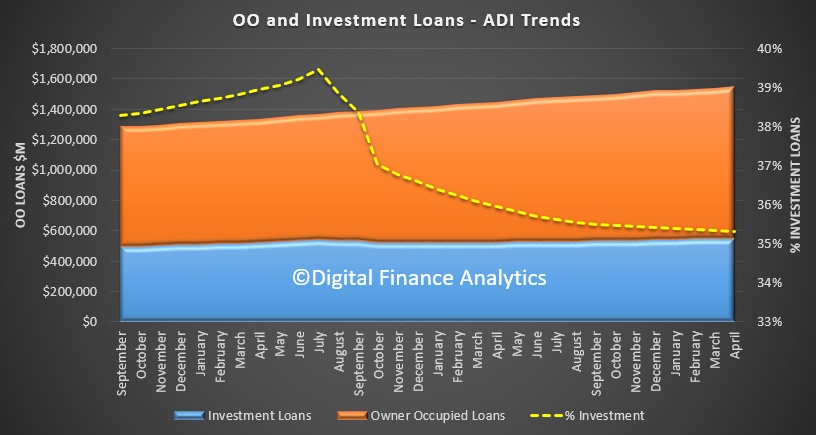 Looking at the monthly trends, we see that the growth in investment loans slowed slightly, rising by 0.39%, whilst owner occupied lending accelerated, rising by 0.59%. Overall growth was 0.5%.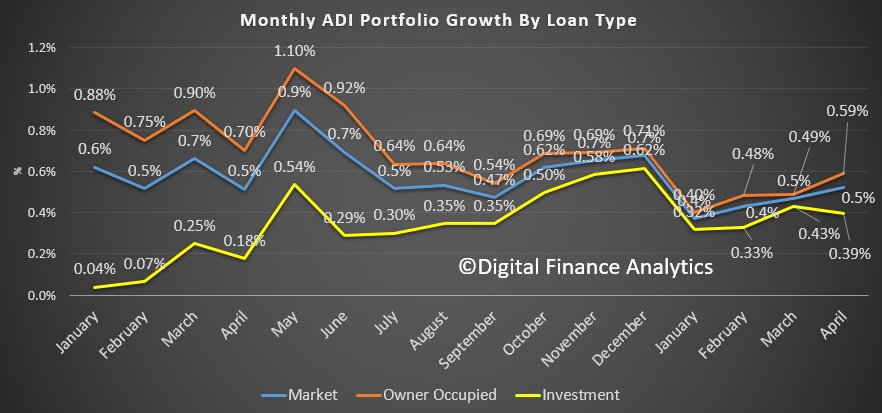 Looking at the lending profiles, CBA grew their book the most, followed by ANZ. Members Equity Bank and AMP Bank also grew quite fast and above portfolio.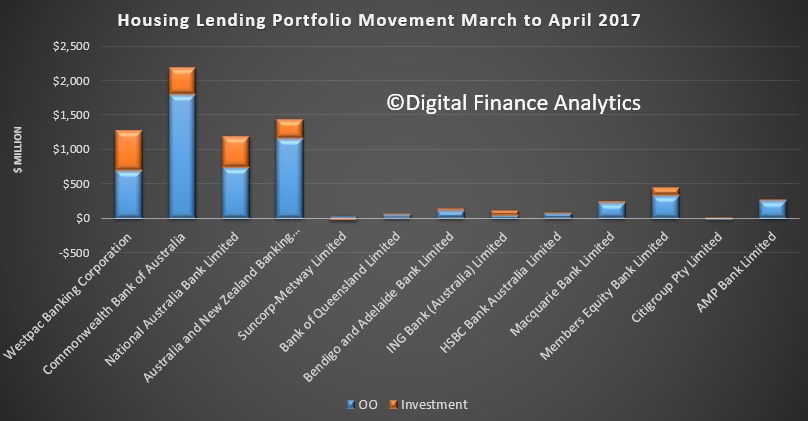 CBA still leads the owner occupied market, and is continuing to chase down Westpac in the investment sector, though has not yet overtaken.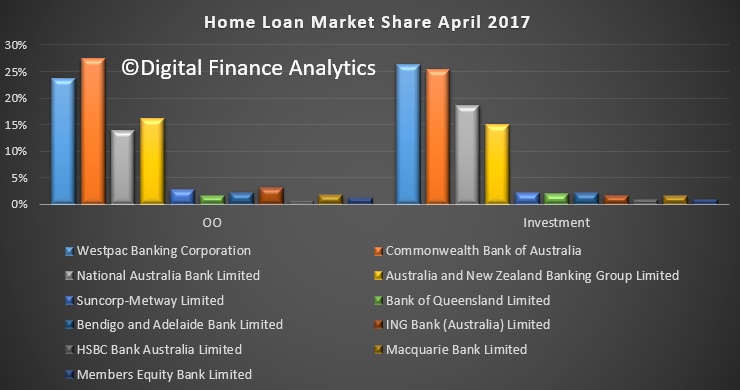 Finally, looking at 12 month portfolio growth for investment loans, the majors are well under the APRA limit. Some smaller players are still speeding.

So, whilst we see some adjustment in terms of risks in the market, growth remains strong, which explains why the auction clearance rates remain strong.
Analysis of the RBA market figures, which includes the non-banks will follow.