The latest ADI data from APRA, to end January 2017 shows that the banks  have $1,529 billion in mortgage loan stock, up from $1,523 billion in December, a rise of nearly $6 billion.  The RBA credit number was $1,637.4 billion, up 1% or $15.2 billion, suggesting the non-banks have been more active recently.
When we dig into the mix between owner occupied and investment loans, we need to make an adjustment to the December numbers where ING had (we estimate) about $3 billion of investment loans reported as owner occupied loans. This was reversed this month, so a casual observer will pick a stronger growth in investment loans than is the case. Nothing in the APRA release mentions this significant movement – again!
We think owner occupied loans grew by $3.9 billion and investment loans by $1.7 billion.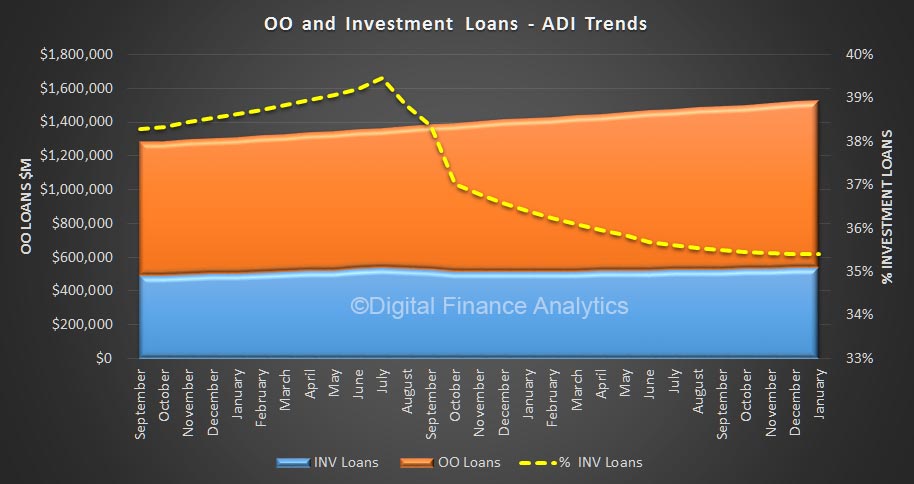 The corrected movements over the months look like this, with average growth around 0.4%, down from December. Given the holidays, no surprise.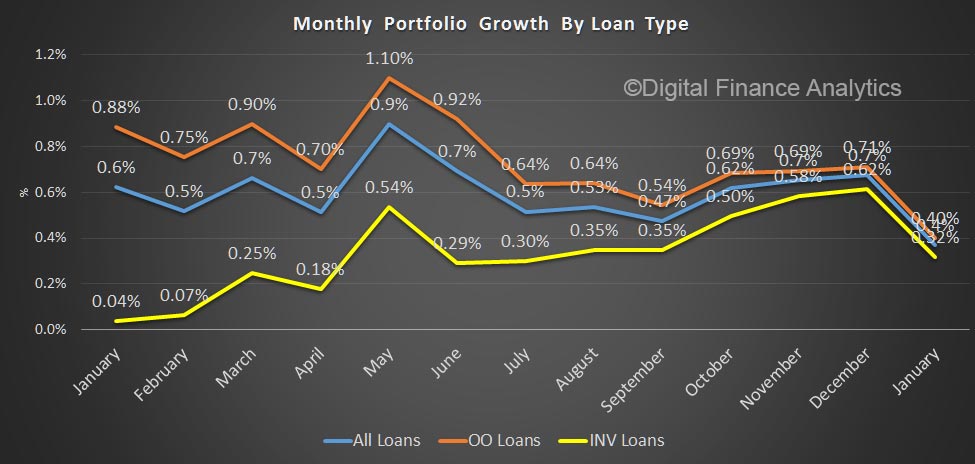 This is the silly chart you get if you do not adjust the ING reversal, with investment loans at 0.9%.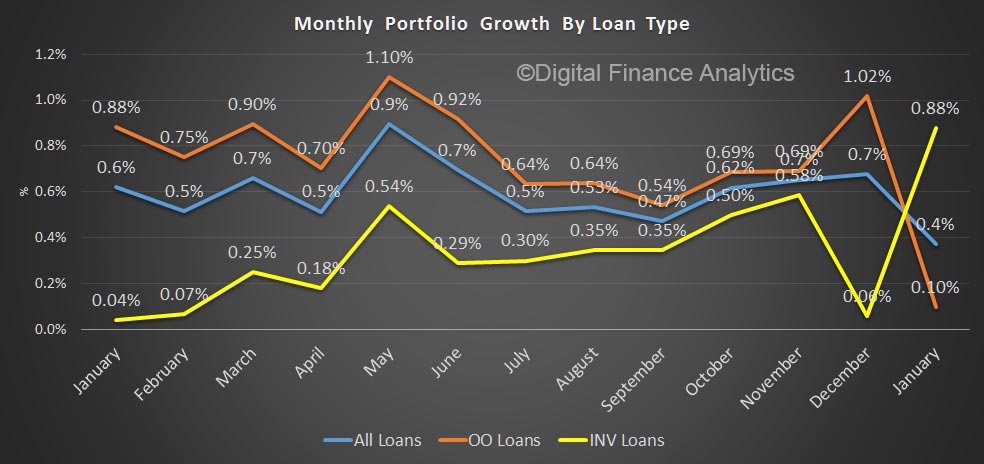 In the month, and using the adjusted data, we see CBA wrote the most loans, with Westpac and NAB in joint second place. ANZ reduced its portfolio a little.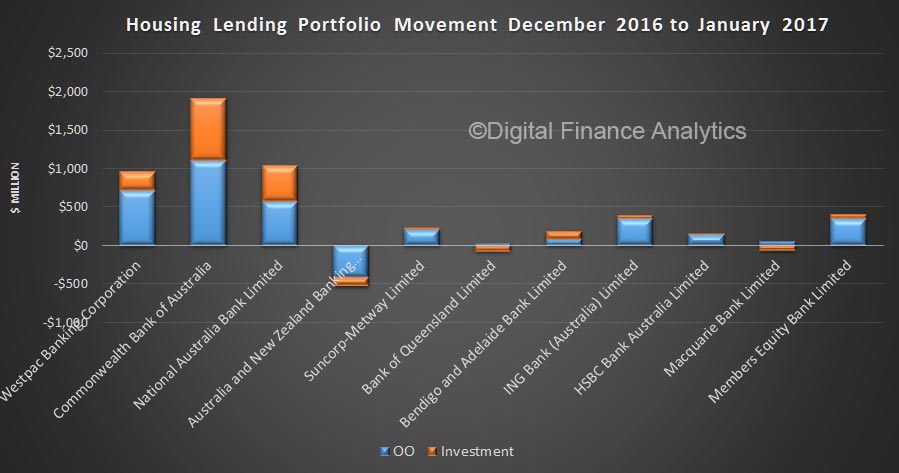 Here is the same data, but now with ING showing the offsetting changes from last month.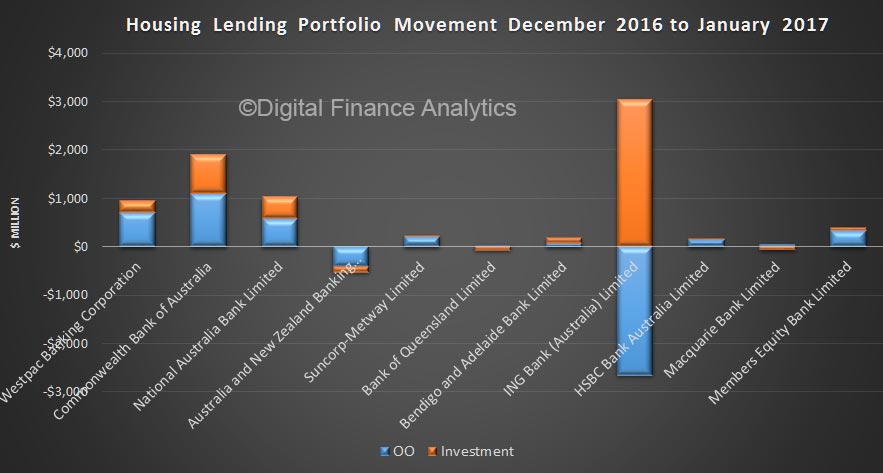 CBA has the largest share of OO loans, and WBC of investment loans, though CBA was catching up prior to the recently announced changes to investment lending policies.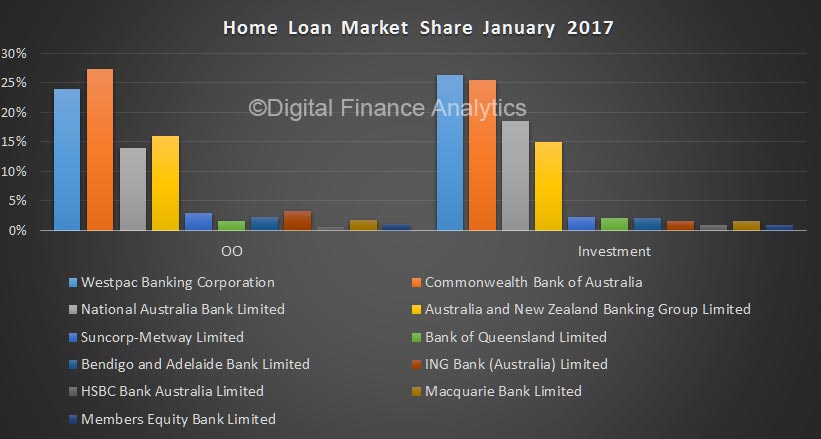 Here is a map of the 10% speed limit. We added a year's worth of portfolio movements to get this data (though others may choose to gross up the past 3 or 6 months). However, on this basis, CBA is running closer to the 10% speed limit which APRA reconfirmed recently.

Tighter underwriting requirements from APRA are likely to reduce future loan growth, but we reached yet another record in January.