APRA have just released their monthly banking statistics for March 2017. Overall lending by the banks (ADI's) rose $7.1 billion to $1.54 trillion, up 0.47% or 7.5% over the past 12 months, way, way ahead of income growth!
Owner occupied  loans grew by 0.49% to $998 billion and investment loans rose 0.43% to $545 billion. No slow down yet despite the recent regulatory "tightening" and interest rate rises. Investment loans are 35.3% of all book.  Housing debt will continue to climb, a worry in a low income growth environment, and unsustainable.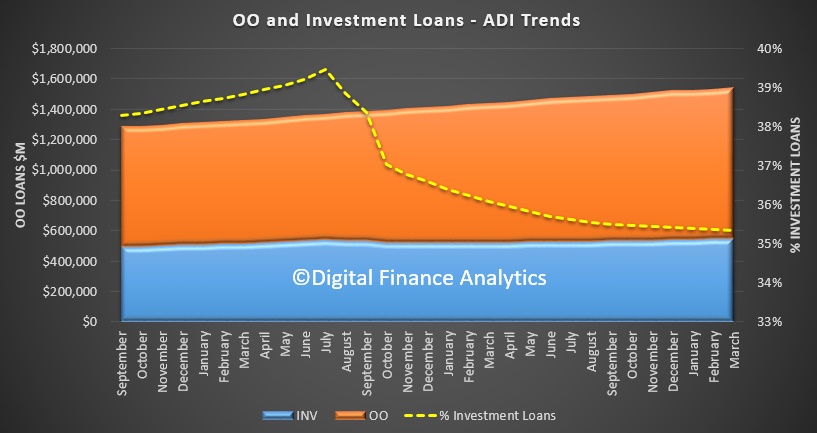 In fact the rate of lending is ACCELERATING!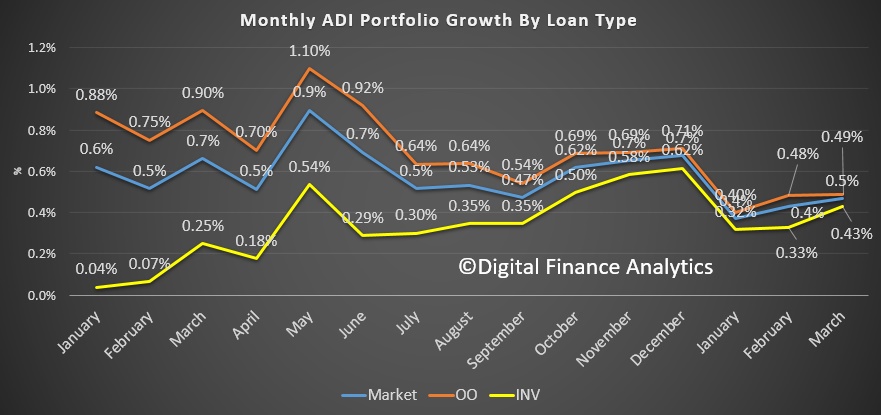 Looking at the banks share of loans, the big four remain in relatively similar places.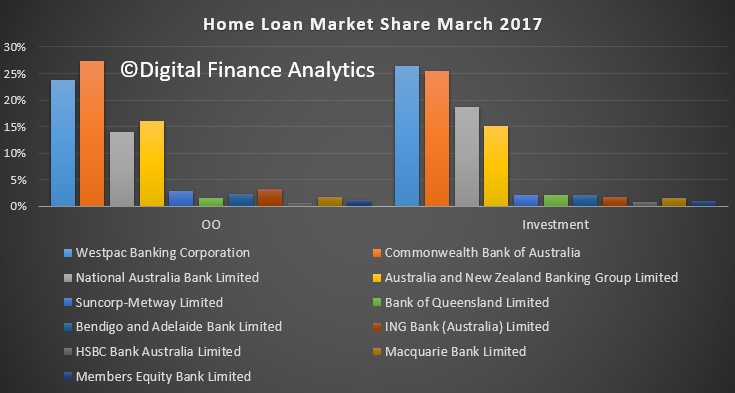 The four majors grew the fastest whilst the regional banks  lost share.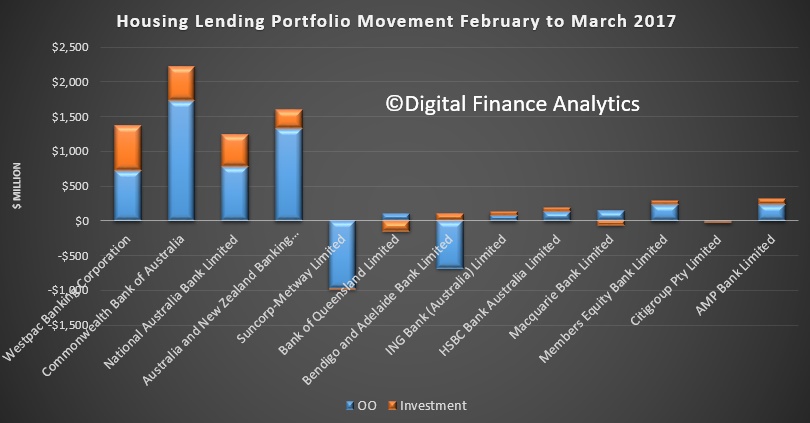 Looking at the investment loan speed limits, the majors are "comfortably" below the 10% APRA limit. Some smaller players remain above.

So, the current changes to regulatory settings are not sufficient to control loan growth. Perhaps they are relying on tighter underwriting and rising mortgage rates to clip the speed, but remember many investors are negatively geared, so rising mortgage interest costs are actually born by the tax payer! The only thing which will slow the loan growth is if home prices start to fall.
The RBA data comes out shortly, this will give a view of all lending, including the non-bank sector (though partial, and delayed).