The latest data from APRA, the monthly banking stats to August 2017 shows the first overall fall in the value of mortgage loans held by the banks, for some time, so the macroprudential intervention can be said to be working – finally – perhaps! Or it could be more about the continued loan reclassification?
Overall the value of mortgage portfolio fell 0.11% to $1.57 trillion. Within that owner occupied lending rose 0.1% to $1.02 trillion while investment lending fell 0.54% to $550 billion. As a result, the proportion of loans for investment purposes fell to 34.93%.
This explains all the discounts and special offers we have been tracking in the past few weeks, as banks become more desperate to grow their books in a falling market.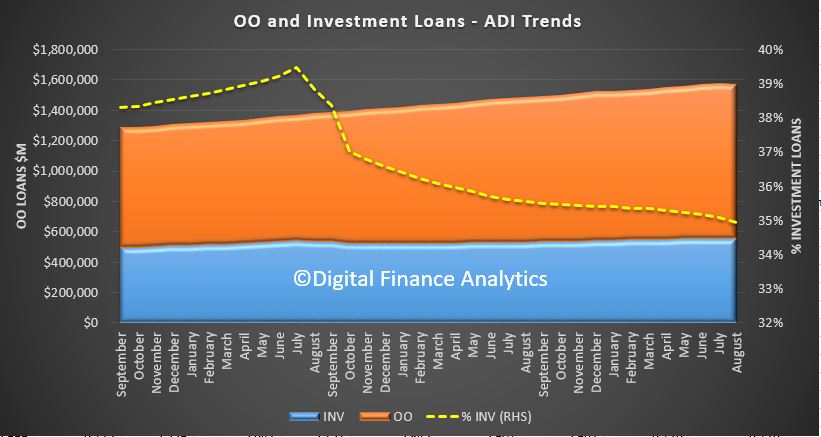 Here are the monthly growth trends.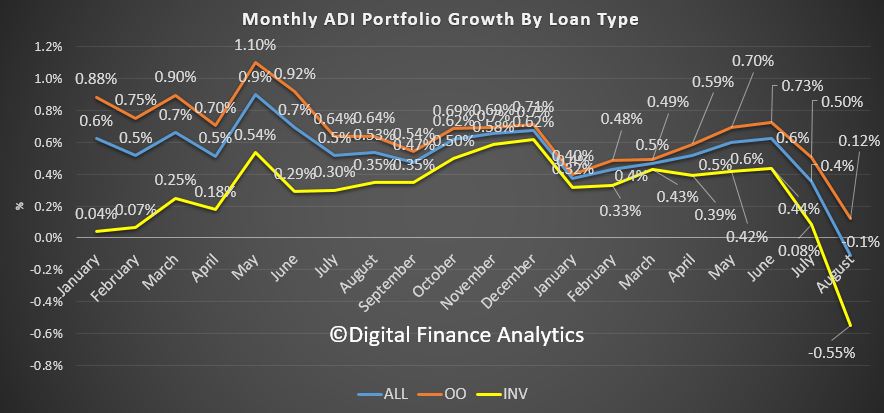 Portfolio movements across the banks were quite marked. There may be further switches, but we wont know until the RBA data comes out, and then only at an aggregate level. We suspect CBA did some switching…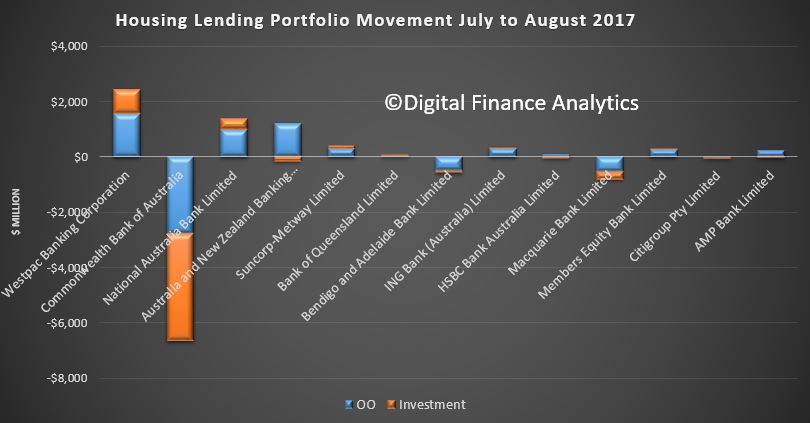 The loan shares still show Westpac the largest lender on investor mortgages and CBA leading the pack on owner occupied loans.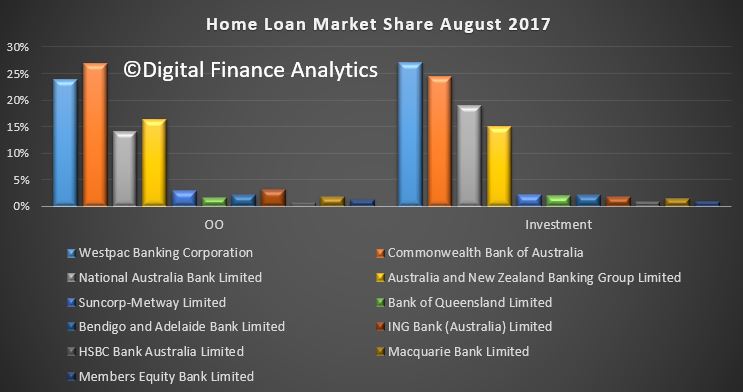 All the majors are below the 10% investor loan speed limit.

So the question will be, have the non-bank sector picked up the slack? In fact the RBA says $1.7 billion of loans were switched in the month. This probably explains only some of the net fall.