Research from McKinsey shows that despite all the hype surrounding digital transformation, there is a long way to go for many organisations, and the rate of transformation varies across industries. Yet already there is already profound economic fallout.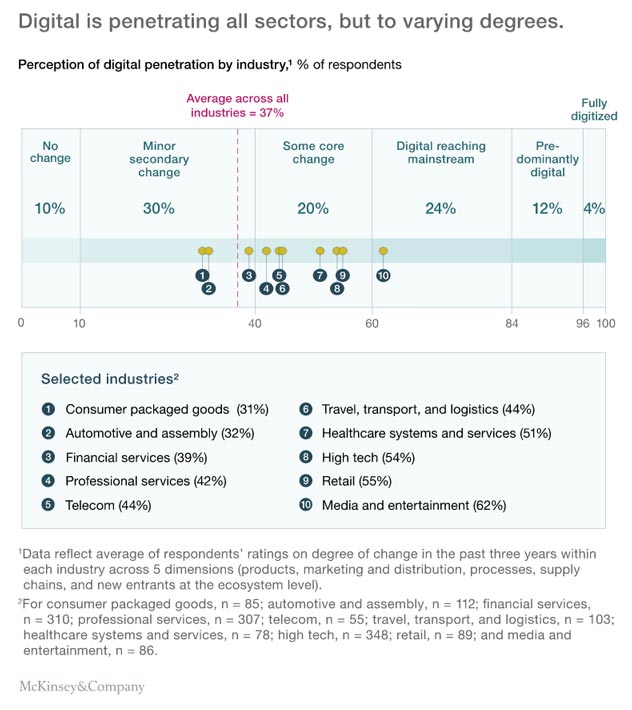 This finding confirms what many executives may already suspect: by reducing economic friction, digitization enables competition that pressures revenue and profit growth. Current levels of digitization have already taken out, on average, up to six points of annual revenue and 4.5 points of growth in earnings before interest and taxes (EBIT). And there's more pressure ahead, our research suggests, as digital penetration deepens

At the current level of digitization, median companies, which secure three additional points of revenue and EBIT growth, do better than average ones, presumably because the long tail of companies hit hard by digitization pulls down the mean. But our survey results suggest that as digital increases economic pressure, all companies, no matter what their position on the performance curve may be, will be affected.