The HIA says that despite the poor levels of housing affordability there are signs of improvement for home-buyers. Investors are not so lucky.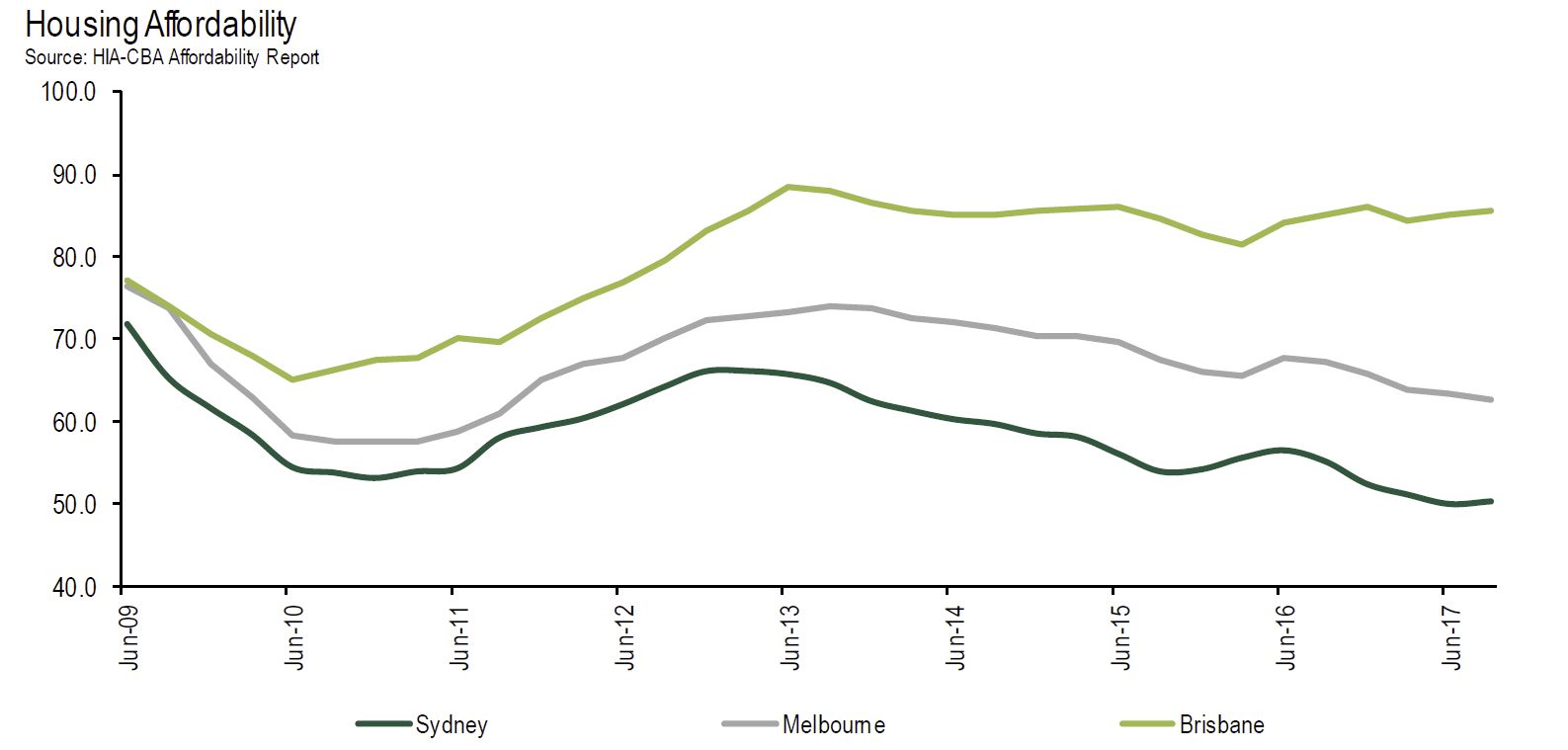 "The HIA Housing Affordability index for Australia improved by 0.5 per cent in the September 2017 quarter but still remains 4.4 per cent below the level recorded a year ago.

"Housing Affordability has been deteriorating in Australia for decades, particularly in capital cities, as demand for new housing greatly exceeded the supply.

"Recent interventions by the government, through APRA, to curb growth in investor activity may have improved affordability for owner-occupiers.

"As a consequence of this intervention it appears that the market has responded with higher mortgage rates for investors and eased rates for owner-occupiers.

"This has had the unintended consequence of improving housing affordability for owner-occupiers.

"Irrespective of intent, this is positive news for owner-occupier buyers in the affordability equation.

The HIA Affordability Index has been produced for more than 17 years using a range of recent data including wages, house prices and borrowing costs to provide an indication of the affordability of housing.

A higher index result signifies a more favourable affordability outcome.

"The Report's regional analysis demonstrates the substantial differences in affordability conditions around the country," added Mr Reardon.

"Sydney retains the mantle as the nation's least affordable housing market despite the affordability index showing a modest improvement in affordability during the quarter. It still takes twice the average Sydney income to service a mortgage on a median priced home in Sydney while avoiding mortgage stress.

Brisbane, Adelaide, Perth and Darwin all recorded modest improvements in affordability in the September quarter. Melbourne, Hobart and Canberra each recorded a modest deterioration in affordability during the quarter.