Lender Mortgage Insurer, Genworth a bellwether for the broader mortgage industry,  has reported statutory net profit after tax of $32.1 million and underlying NPAT of $40.5 million for the third quarter ended 30 September 2017.
While the volume of new business written was down 9.8% on 3Q16 to $5.5 bn, the gross written premium was down only 3.9% to $88.6 million. Underlying NPAT was down 14.5% to $40.5 million.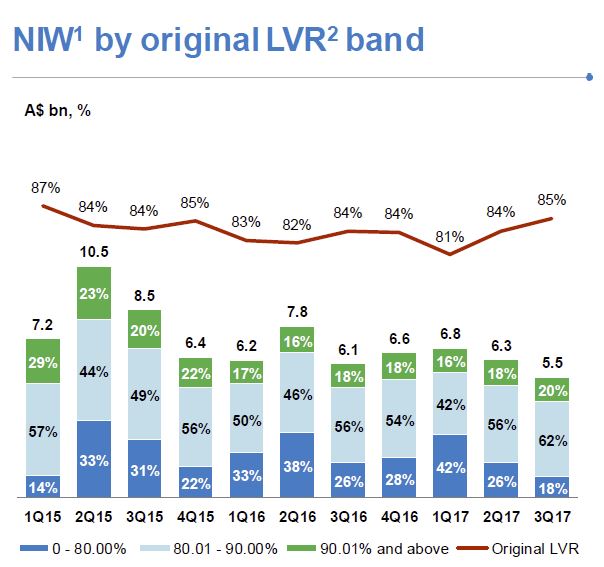 The total portfolio of delinquencies rose 4.4% to 7,146, and the loss rate overall was 3 basis points. The regional variations are stark.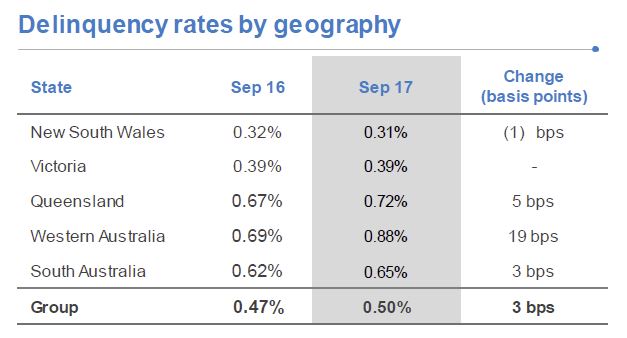 The loss ratio however fell, 8.3 pts to 37%, thanks to (DFA suggests) equity linked to rising home prices. New South Wales and Victoria continue to perform strongly. However, the performance in Queensland and Western Australia remains challenging and delinquencies are elevated due to the slowdown in those regional and metropolitan areas that have previously benefited from the growth in the resources sector.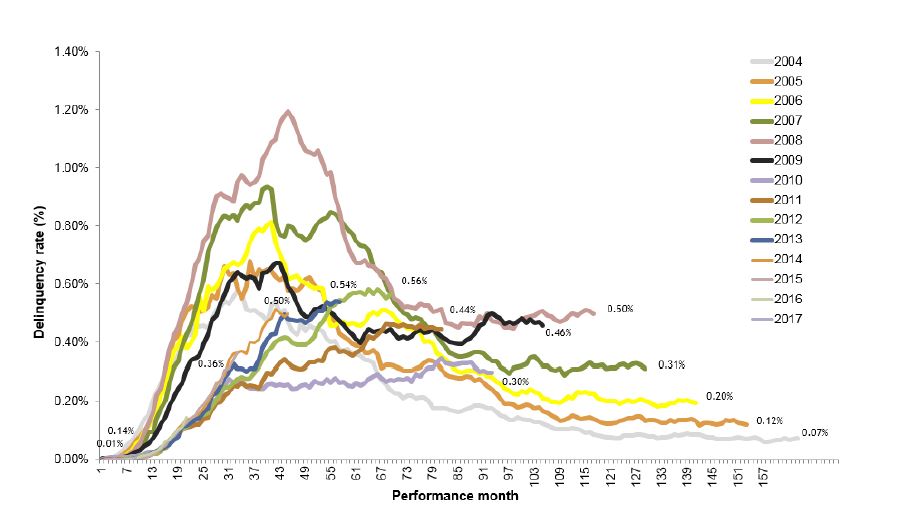 The 2008 book year was affected by the economic downturn experienced across Australia and heightened stress among self-employed borrowers, particularly in Queensland, which was exacerbated by the floods 2011. Post PostPost-GFC book years seasoning at lower levels as a result of credit tightening. Underperformance for 2012-14 books have been predominantly driven by resource reliant states of QLD and WA following the mining sector downturn however has started to show signs of stabilising over recent months.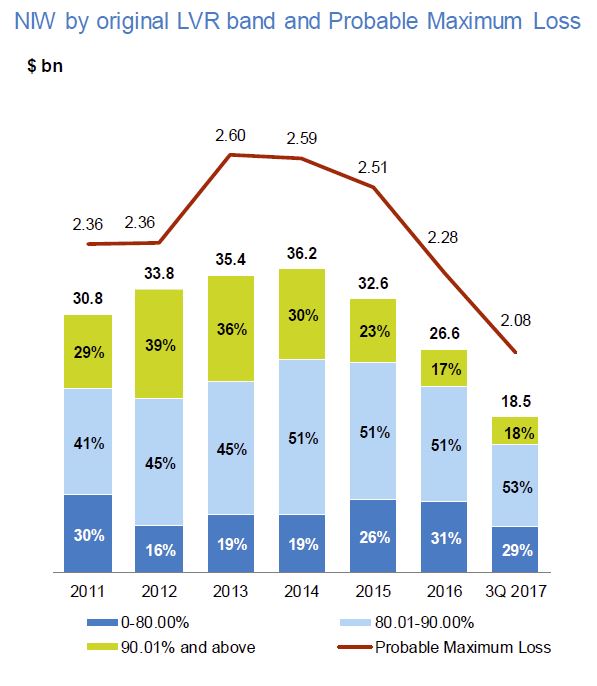 There is considerable variation in economic activity across the country with continued growth in New South Wales and Victoria offset by weaker activity in Queensland and, in particular, Western Australia.
Investment income of $15.6 million in 3Q17 included a pre-tax mark-to-market unrealised loss of $12.0 million ($8.4 million after-tax). As at 30 September 2017, the value of Genworth's investment portfolio was $3.4 billion, 89 per cent of which continues to be held in cash and highly rated fixed interest securities.
As at 30 September 2017, the Company had invested $214 million in Australian equities in line with the previously stated strategy to improve investment returns on the portfolio within acceptable risk tolerances. After adjusting for the mark-to-market movements, the 3Q17 investment return was 2.88 per cent per annum, down from 3.51 per cent per annum in 3Q16.
The Company has completed the on-market share buy-back to a value of $45 million and intends to continue the buy-back for shares up to a maximum total value of $100 million, subject to business and market conditions, the prevailing share price, market volumes and other considerations.
Genworth previously advised that its customer, the National Australia Bank Limited, extended its Supply and Service Contract for the provision of Lenders Mortgage Insurance (LMI) for NAB's broker business. The term of the contract has been extended by one year to 20 November 2018.
Genworth expects 2017 NEP to decline by approximately 10 to 15 per cent. The full year loss ratio guidance has been updated to be between 35 and 40 per cent (based on the current premium earning pattern). Any change to the premium earning pattern may result in a change to these expectations