From The Real Estate Conversation.
The 1 July introduction of stamp duty concessions for first-home buyers in New South Wales and Victoria added some warmth to otherwise wintry auction market conditions on the weekend.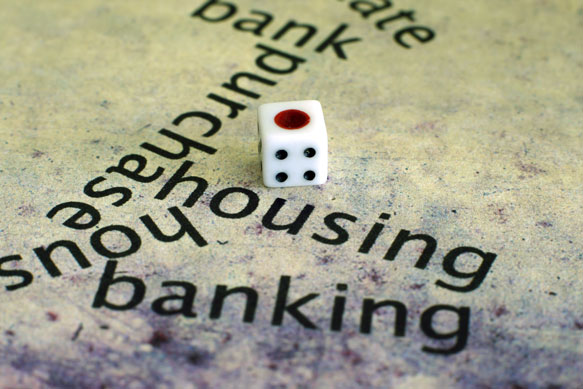 Across Australia's seven capital cities, the clearance rate was 70.3 per cent. The final result for the previous week was 66.5 per cent, the lowest clearance rate since June 2016.

In Melbourne, 619 auctions were held on the weekend, with a preliminary clearance rate of 74 per cent recorded, according to REIV data.

Both figures were up on the same period last year, when 223 homes went to auction and a 70 per cent clearance rate was recorded.

Real Estate Institute of Victoria CEO, Gil King, told SCHWARTZWILLIAMS, "High auction volumes (in Melbourne) coincided with changes to government policy with new stamp duty concessions now available for first homebuyers purchasing under $750,000."

From 1 July, stamp duty for first-home buyers purchasing properties worth less than $600,000 was abolished, and stamp duty concessions are available for first-home buyers purchasing property valued between $600,000 and $750,000. The exemptions and the concession will apply to both new and established homes.

The Victorian government also removed stamp duty concessions for off-the-plan investment properties, except for those who intend to live in the property or who are first-home buyers.

"This weekend saw a record number of homes go under the hammer for the first week of July with more than 615 auctions held – surpassing the previous 2010 record when 591 homes were auctioned," said King.

Suburbs in Melbourne's middle ring dominated, led by Reservoir with 14 auctions and 12 sales. Hoppers Crossing and Sunbury both recorded 100 per cent clearance rates from six auctions. The City of Darebin and Moreland recorded the highest volumes on the weekend, with 38 and 34 auctions respectively.

"Strong auction activity was also recorded in Greater Geelong, with 27 auctions held over the week," said Gill.

John Cunningham, president of the Real Estate Institute of New South Wales, told SCHWARTZWILLIAMS, "Saturday 1 July was the first real test of the new first-home owners stamp duty concessions and the foreign investor stamp duty surcharge."

In New South Wales, the government has scrapped stamp duty for first-home buyers for new and existing homes up to a value of $650,000, and delivered stamp duty concessions for first-home buyers for properties up to a value of $800,000.

The government has also doubled the stamp duty surcharge for foreign investors from 4 per cent to 8 per cent, and increased land tax for foreign buyers from 0.75 per cent to 2 per cent. Stamp duty discounts for foreign buyers purchasing off the plan have been removed.

Sydney's initial clearance rate last week was 72.6 per cent.

Overall, said Cunningham, the market is cooling across NSW, where days on market is growing and price and reserve price discounting is very evident.

Cunningham said the auction reporting ratio of 63 per cent was one of the lowest he has seen. The auction reporting ratio was 74 per cent the previous week.

"Could it just be lazy agents, or is there more to hide than the 69 per cent recorded clearance rate?" asked Cunningham.

"We will have to wait until mid week to find the true result," he said, referring to the release of the adjusted auction clearance rates.

Chris Wilkins, director of Ray White Drummoyne, told SCHWARTZWILLIAMS the Drummoyne market was "boring" last week.

"We've definitely noticed some lack of interest and intensity from buyers," he said.

At one auction during the week, two buyers turned up, but neither registered to bid.

Wilkins said that rather than underquoting, which receives so much media attention, agents are sometimes overquoting in the current market. With inflated prices there is little buyer interest, and vendors are rushing to accept any offers they receive, rather than the more ideal situation where buyers are competing with each other for desirable properties.

Wilkins also said vendors are holding off selling during winter. "The good properties on the market just aren't there," he said.

CoreLogic data shows the stamp duty concessions for first-home buyers will have a bigger impact in regional areas of NSW than in Sydney.

Over the past twelve months, 45.4% of dwellings sold across NSW cost $650,000 or less, and 58% of dwellings were sold for $800,000 or less.

In Sydney, only 25.8% of real estate sales over the past twelve months were priced at $650,000 or less.

The proportions are also different between product types. In the past twelve months, 20.0% of Sydney houses sold for $650,000 or less, while unit sales were 33.5 per cent of all sales.