On the day the RBA published its analysis of banking fees, the Australian Bankers Association also released their report.
The ABA's report is based on the RBA's banking fees survey. The ABA data is different to the RBA data for personal loans, (and hence aggregate fees paid by households), because of a discrepancy in the treatment of data for personal loans for one bank. This results in ABA data showing aggregate fees paid by households were flat while RBA shows a very small rise. The RBA has included the full amount of the discrepancy in their data this year, while the ABA did not have sufficient information to allocate the data accurately. Both the ABA and RBA will review the treatment of this discrepancy next year.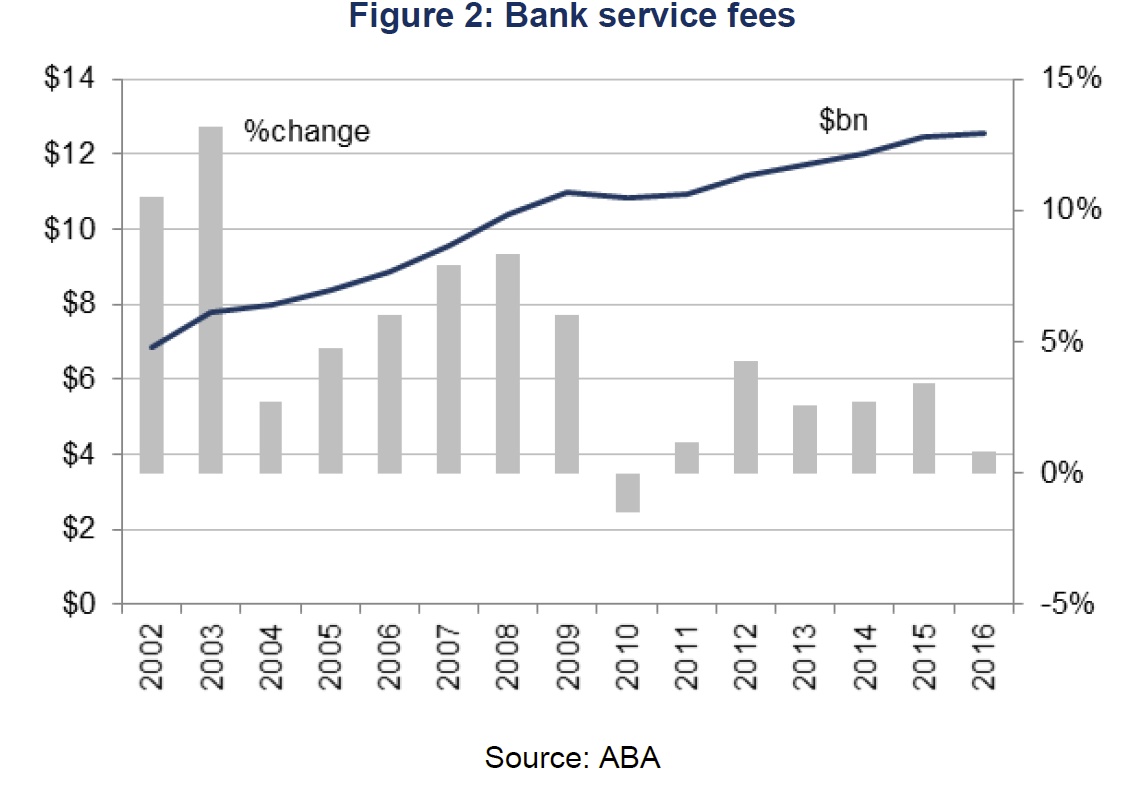 Total bank service fees increased slightly to $12.5 billion in 2016, but increased less quickly than bank activity.
Fees paid by households were broadly unchanged at $4.3 billion in 2016. They averaged around $9.00 per week for each household and have changed little in five years.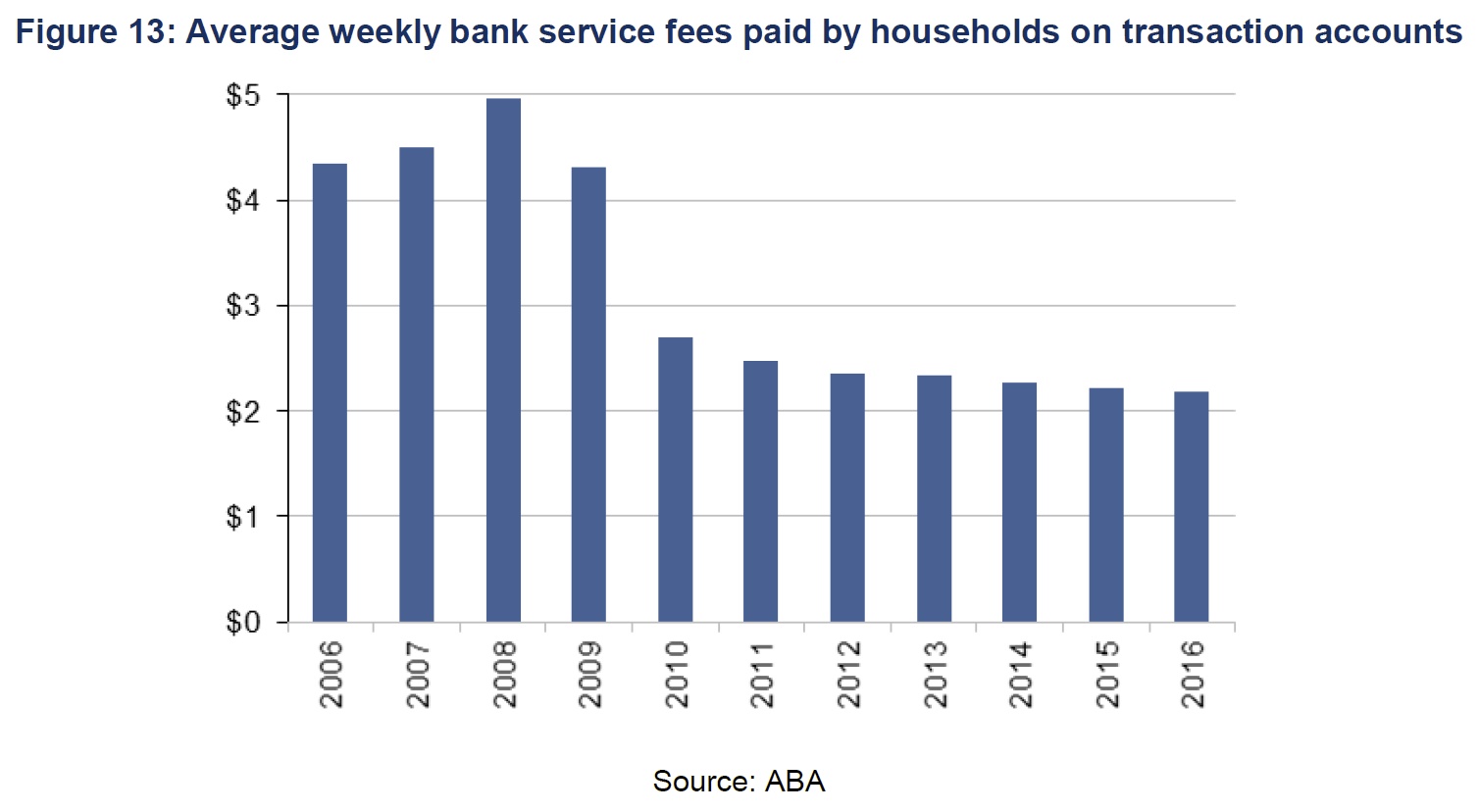 Fees paid by businesses increased by 1.5 per cent to $8.2 billion in 2016, but remained well below the peak of 2007.
What is missing from both the RBA and ABA report is segmented analysis. For example, the RBA says SME's bear significant loan fees, and there is no analysis of which households pay more, or less. We think bank fees vary across households, and exception fees hit a small but significant portion of households. Averages are relatively meaningless.
Exception fees, which include include late payment fees and over-the-limit fees, accounted for 5.8 per cent of all bank service fees this year. A total of $724 million in exception fees were paid by households and businesses over 2016 – an increase of 5.6 per cent or $38 million. Households paid $611 million in fees while businesses paid $113 million. This is an increase of $8 million for households and $83 million for businesses.
The number of customer transactions, loans and accounts are increasing but growth in fees paid by households and businesses remains low, the Australian Bankers' Association said today.

"The past year has seen little change in bank fees paid by households, at the same time as more than 900,000 new home loans were provided by banks, and half a million new credit card accounts were opened," ABA Chief Executive Anna Bligh said.

"This is due to a combination of factors including strong competition, more low-fee and no-fee products being offered, and the industry's efforts to educate customers about how to minimise the fees they pay."

The ABA report1 released today, Fees for banking services, shows the average weekly bank fees paid by households is $9, the same amount it has been over the past five years.

"We know how important transaction accounts are for bank customers to do their day-to-day banking and virtually every Australian has one. Pleasingly, the amount households paid in 2016 in fees for their transaction accounts was at its lowest level in 15 years.

"At the same time, we're seeing more people using their transaction accounts more often," Ms Bligh said.

"Also, mortgage fees relative to the number of home loans provided to customers were the lowest on record and fees for credit cards relative to the amount of credit accessed remained at the lowest level in more than a decade."

Ms Bligh said bank fees paid by businesses for loans were also low when compared to the increase in lending.

"Over the past year, the increase in fees of 2.4 per cent was well below the 8 per cent increase in business loans.

"Large businesses accounted for 58 per cent of bank service fees from business loans," she said.

Other key findings include:

Fees as a proportion of banks' operating income is 13 per cent, well below the peak of 18 per cent in 2003.
Credit card fees as a proportion of the total balance outstanding is 3.7 per cent, which is around the same as the past 10 years.
Bank fees relative to their assets (the bulk of which is loans) is at a record low of 0.37 per cent.