Yesterday the Australian Bureau of Statistics published their latest edition of Retirement and Retirement Intentions. The data was from their Multipurpose Household Survey in 2012-2013 and examines the retirement status and retirement intentions of people aged 45 years and over who have, at some time, worked for two weeks or more.
They split out the data by housing tenure type showing that 45% have a mortgage, 39% own their home outright, and 14% rent.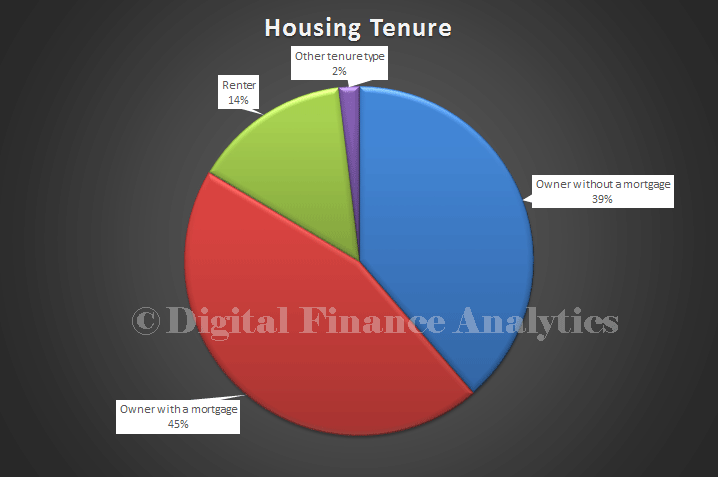 Interestingly those with a mortgage aspire to retire younger, compared with renters, or even those without a mortgage.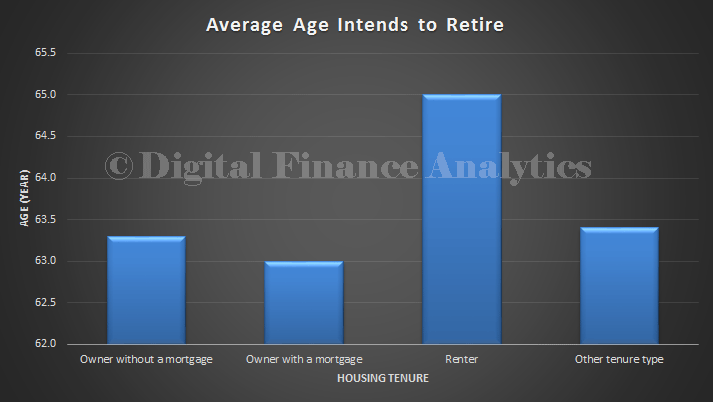 Splitting the data by preferred age ranges for retirement, we see that mortgages are represented across all ages, and that a significant proportion does not know when they will retire. This raises the question for me as to how those with mortgages will pay them off (or will they keep them into retirement?)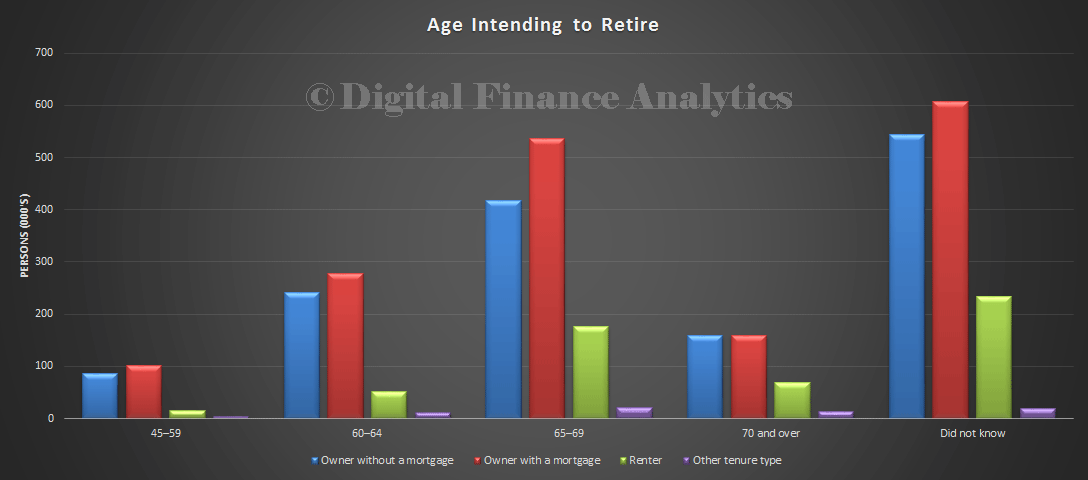 DFA went back to our household survey data and ran queries on the same groups, looking specifically at how those with a mortgage plan to pay it off. Many will become Down-Traders, (24%), which as we have explained is one of the main drivers behind the recent property momentum, others will use superannuation (17%), sell shares (12%) or wait for a redundancy payment (10%). Almost a quarter (24%) had no plans. Just making repayments to maturity is within the 4% other category.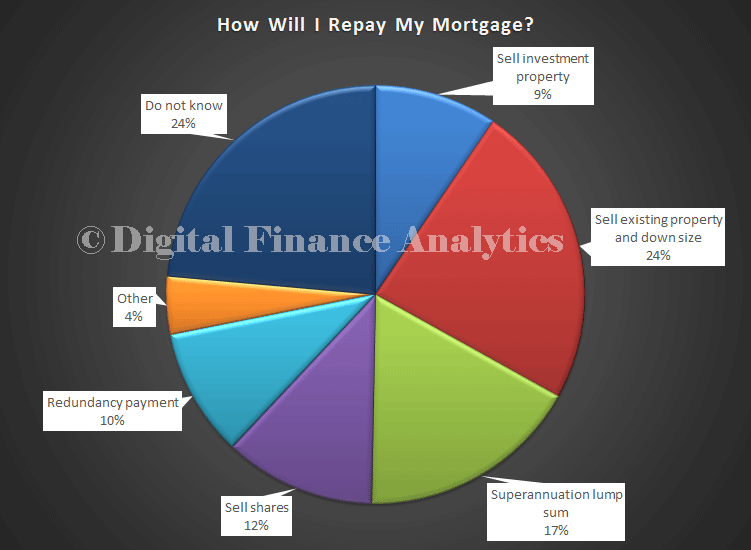 When we followed up those with no plans, we found that 56% of the "Do Not Knows" expected to continue to make mortgage repayments into retirement, whilst 34% simply had no plans as to how to deal with the mortgage.
We know that households are more in debt, and are holding mortgages for longer. The presence of a mortgage looks as if it will have an impact on retirement plans. However, many households have yet to figure out how to deal with the burden of mortgage debt, and as a result, many will find their plans at risk. Will they be able to maintain employment through to retirement, to keep mortgage payments up? Also, many others are relying on capital returns from property, shares or other investments to get out of jail. There could be havoc wrought by an asset price correction created thanks to the US tapering, or failing local economic conditions!