Today the ABS published the latest selected costs of living indexes. One interesting data point is the relative movement in mortgage and consumer credit costs being paid by households. We mapped these back to the findings for our recent household surveys, and compared households and their spending patterns.
So first, here is the data on the index of mortgage and consumer credit charges: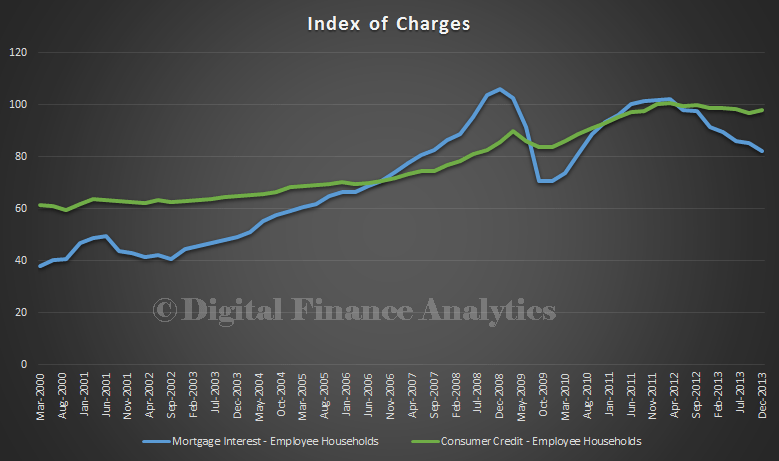 This is an index series, but note how different the shape of the curves are for mortgage debt and consumer credit debt repayments. As you would expect, with rates being so low, mortgage repayments reduced, though this is offset by the average mortgage being twice as large as in 2005, so in absolute terms, repayments are still pretty large. Certainly runs counter the claims from some that it is an all-time low, or even lower than trend! But also look at the consumer credit trends, there repayments are as high as ever, thanks to several factors. First, consumer interest rates have not fallen as far or as fast as the banks benchmark rate, second some households are paying down debt, and third, others are taking much more debt on. My recent post highlighted this.
We then went back to our surveys, and compared spending across first time buyers and other households.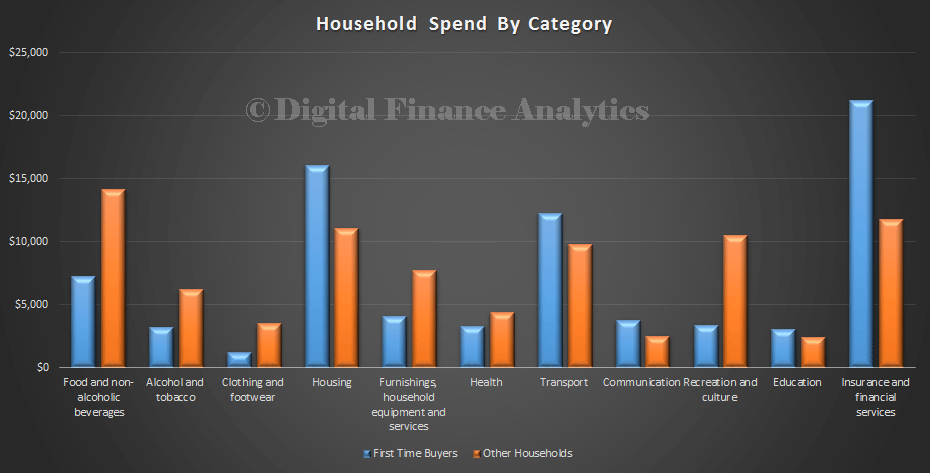 As expected first time buyers are spending a greater proportion on housing, insurance and financial services (using the ABS breakdown). Their overall spend is lower than other households, because they are spending less of food, and other categories, thought more on education and communications.
We can also compare the relative distribution – for all households but first time buyers, 27% is going on housing and financial services related spend.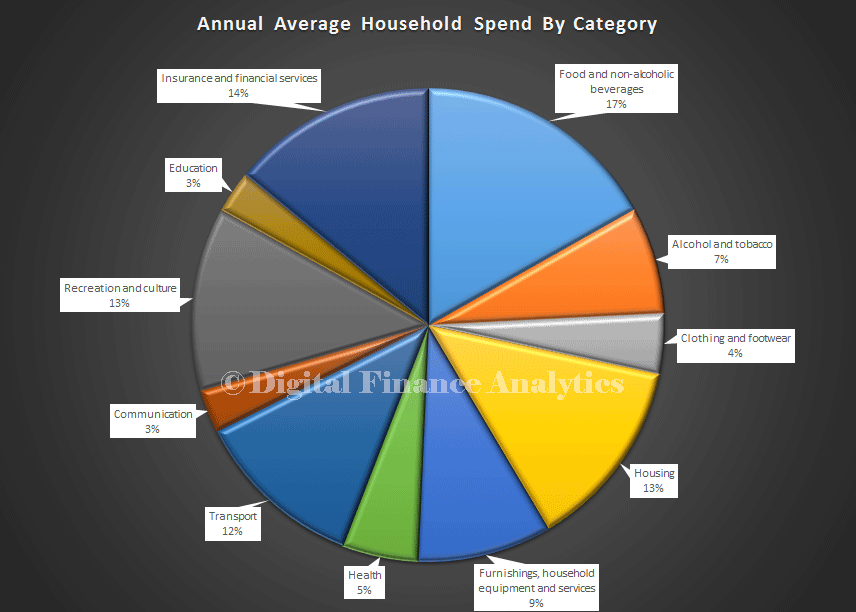 … and first time buyers: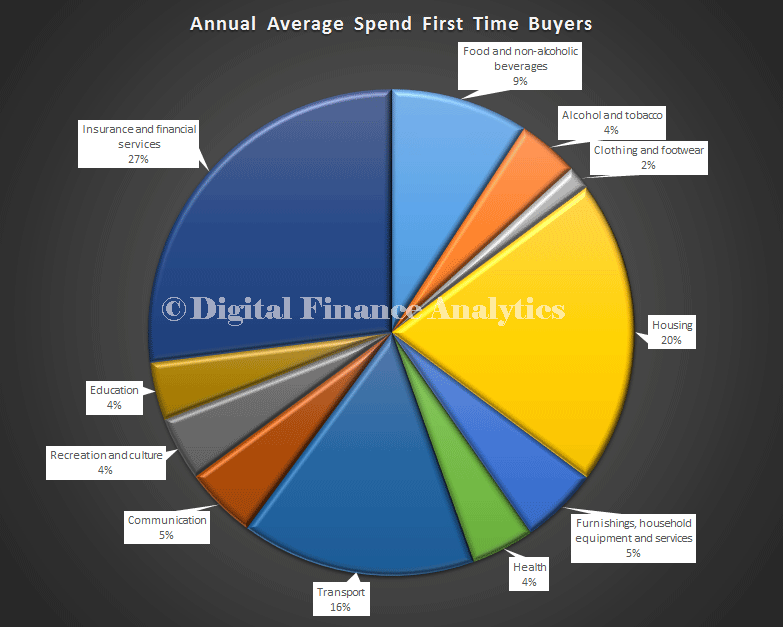 Nearing half of their spending is going on housing and financial services related spend. In addition, we already know they are borrowing more on cards and other consumer credit to fill the gap between income and spend – and this at a time of very low interest rates. No wonder many potential first time buyers are on the sidelines!
With the next rise in interest rates likely to be up, and first time buyers from 2009 in higher mortgage stress than average, things look very tight for many households in 2014. Especially in rates were to rise.
We are running our household mortgage stress models, and we will post updated findings later in the week, it may not be pretty!