The ABS published their Wage Price Index to June 2014. In seasonally adjusted terms, both the Private and Public sector wage price indexes rose 0.6%. The rises in indexes at the industry level (in original terms) ranged from 0.1% for Accommodation and food services, Public administration and safety, and Arts and recreation services to 0.9% for Mining. The trend index and the seasonally adjusted index for Australia rose 2.6% through the year to the June quarter 2014.  Rises in the original indexes through the year to the June quarter 2014 at the industry level ranged from 2.0% for both Wholesale trade and Professional, scientific and technical services to 3.2% for Education and training.
We see a consistent falling trend in income growth, since 2010.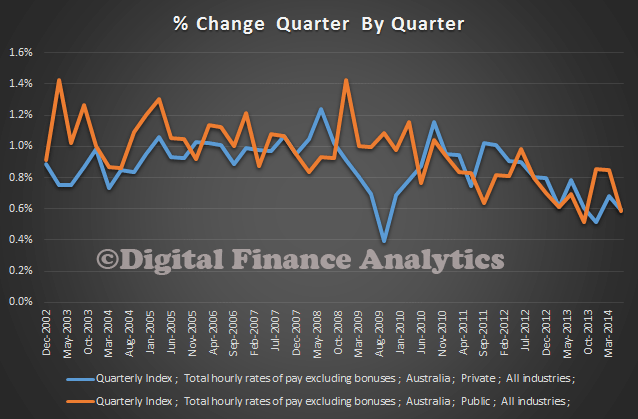 Looking at the impact after adjusting for inflation, real effective incomes are now falling.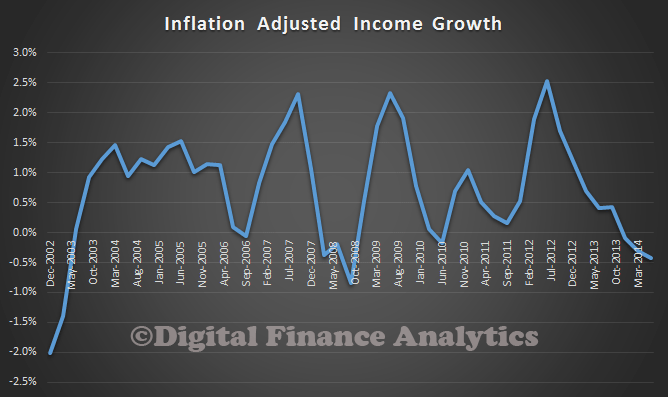 This is significant and serious. Many households have taken on the burden of large mortgages assuming that whilst they will experience short term pain, their incomes would grow, so easing spending pressures. This however is just not happening. Consider this updated data on household Loan To Income ratios (LTI). Some households have an effective LTI about 5 times. This is very high.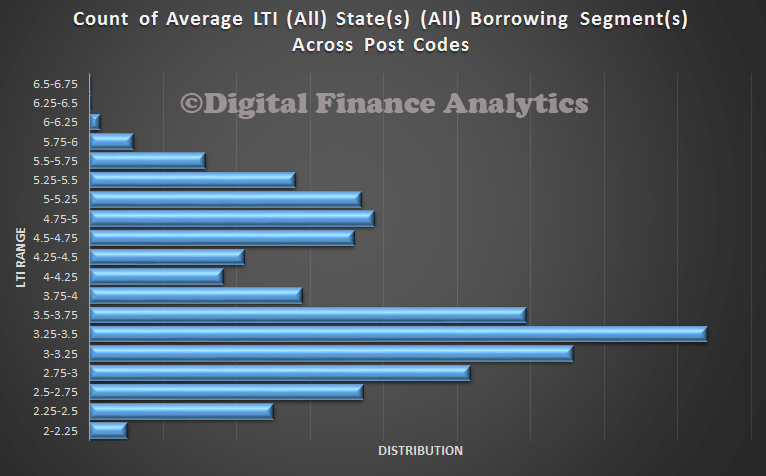 In our surveys, we find that some segments are particularly exposed. The worst is in our Growing segment, these are younger families, many of whom are first time buyers, or recent up graders. As a result mortgage stress is high, and growing in this group, even at current low interest rates.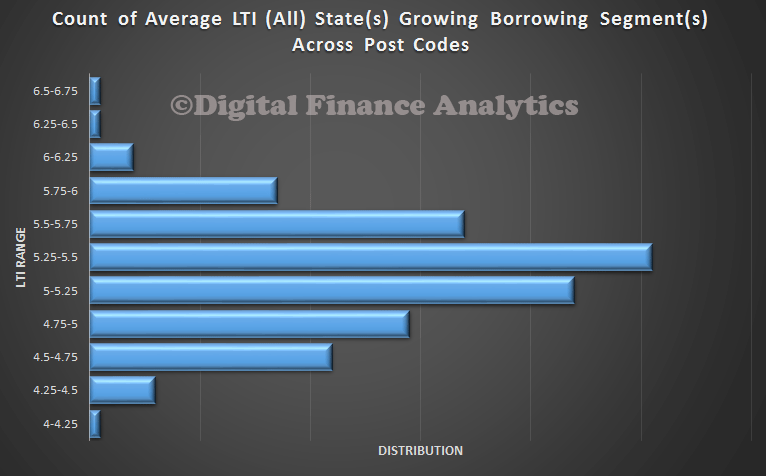 These pressures help to explain why many households are not feeling very confident, and are reacting to rising energy, child care and school fees, falling real incomes, and rising mortgage stress. The most affluent households are least impacted.