Last week when we published our mortgage industry report we had a number of requests for additional trend data. Specifically, is it true that more households are holding mortgages for longer and how does this align to age cohorts? So we ran some additional detailed analysis on our household survey data, looking at 2006, 2009 and 2013, and comparing the relative distribution by household age cohorts of mortgage holders, households without mortgages and renters. This is not straight forward because we needed to correct for population growth and distribution. But the results are in.
First, lets look at the 2013 results. As expected, younger households are more likely to have a mortgage, older households are more likely to be mortgage free, and renters are most evident in middle age. There is a natural run off as households age.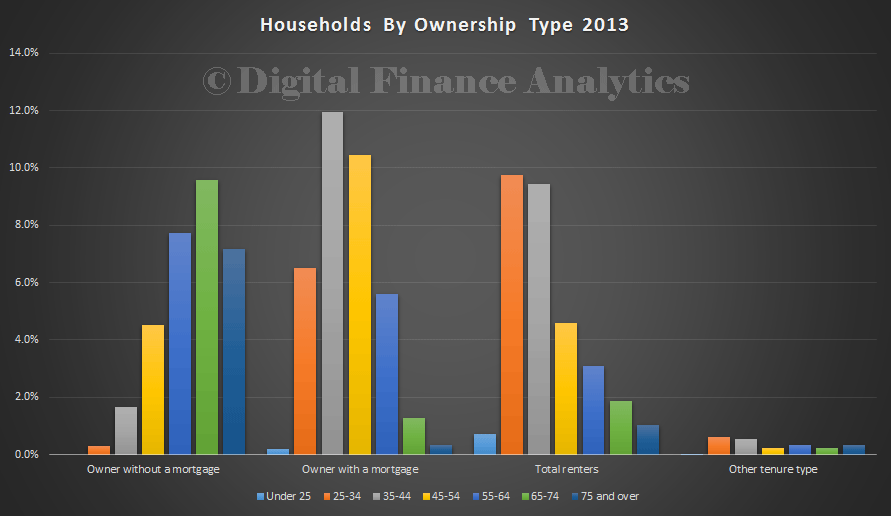 We then looked in detail at owners with a mortgage, over time.  The first observation is that mortgages are being taken out at a later age in 2013, compared with 2006, a greater proportion of households are holding a mortgage for longer, and this is true even into retirement.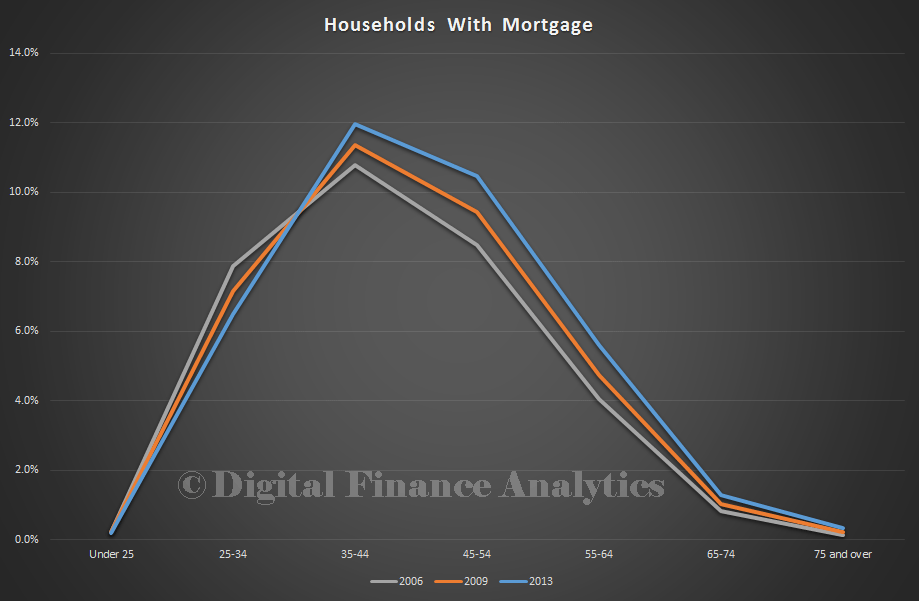 We then looked at households who are mortgage free. Our analysis shows that households are now less likely to be mortgage free, and if they are they will be so later in life.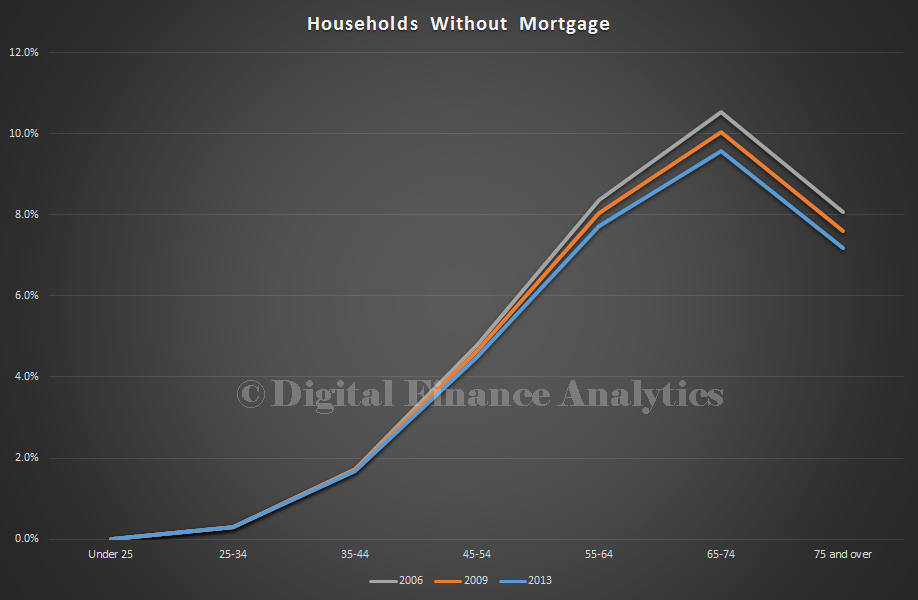 Finally we looked at renters. We see a greater proportion of households renting in 2013, and this is true across the age cohorts. Our survey results indicate that many of those aspiring to buy a property cannot get on the ladder because prices are too high relative to income, even with higher LVR loans more available now.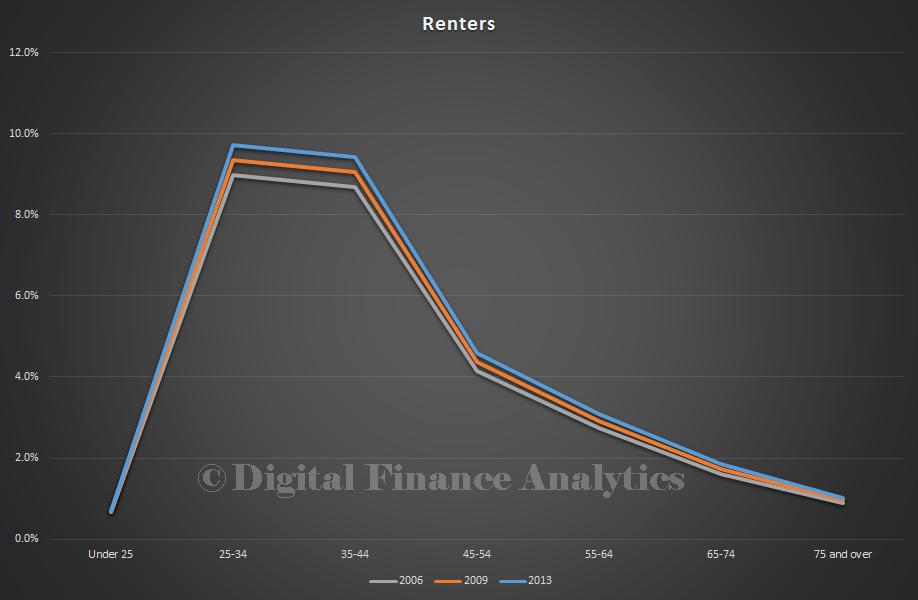 So, putting the analysis together, we see validation of the fact that, as previously observed, households are more in debt today, they are having to wait longer to get a mortgage, and will be saddled with it for longer, despite record low rates. Its fair to assume this is because prices have grown more strongly then income for many. The current housing model appears broken.
Glenn Stevens, RBA Governor in his statement on why the bank left rates at their lows said "The pace of borrowing has remained relatively subdued overall to date, though recently there have been signs of increased demand for finance by households. There is also continuing evidence of a shift in savers' behaviour in response to declining returns on low-risk assets."
There may indeed be some demand (though house prices are moving faster than credit growth) but our analysis indicates that there are worrying structural trends in amongst households, and that looking for growth from the housing sector is fraught with risk at current price levels.