The IMF Quarterly Update includes an update of the Global House Price Index.  In Australia, the aggregate house price index has been rising in a strong but volatile pattern for the past twenty-five years, and has enjoyed a particularly strong burst of growth since 2013. However, house prices in Perth—surrounded by major mining and petroleum industries and known for providing services to these industries—are declining.
After sixteen quarters of inching upwards, the global house price index shows a small downtick. But it is too soon to tell if this is a reversal in trend.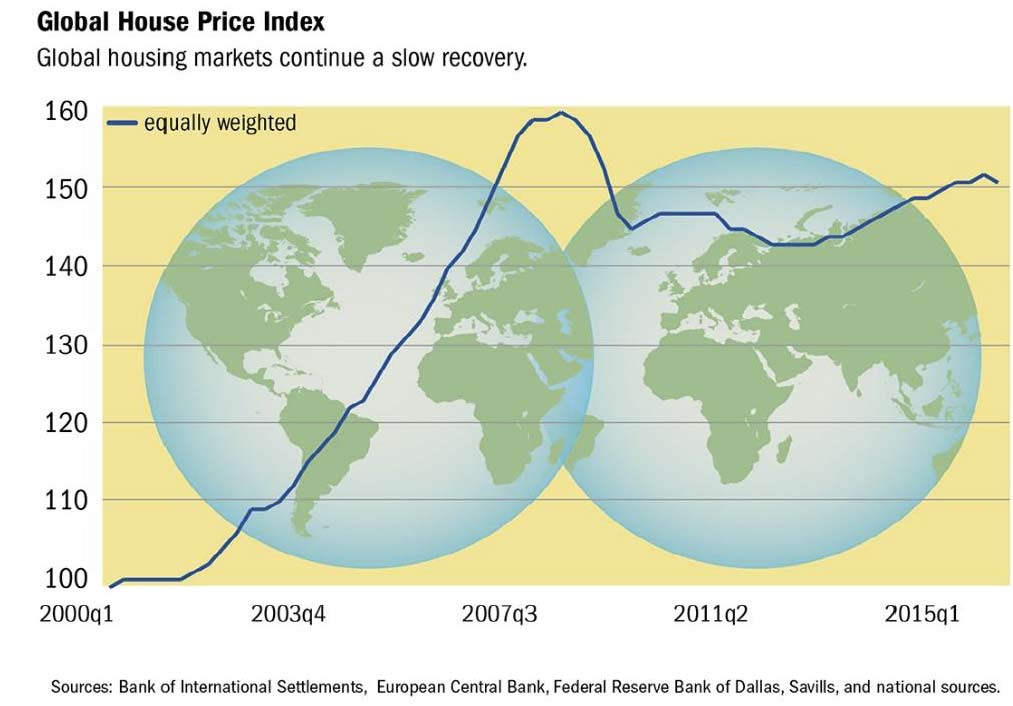 Over the past year, many more countries have registered house price increases than declines. Australia is the eighth highest (well behind New Zealand!)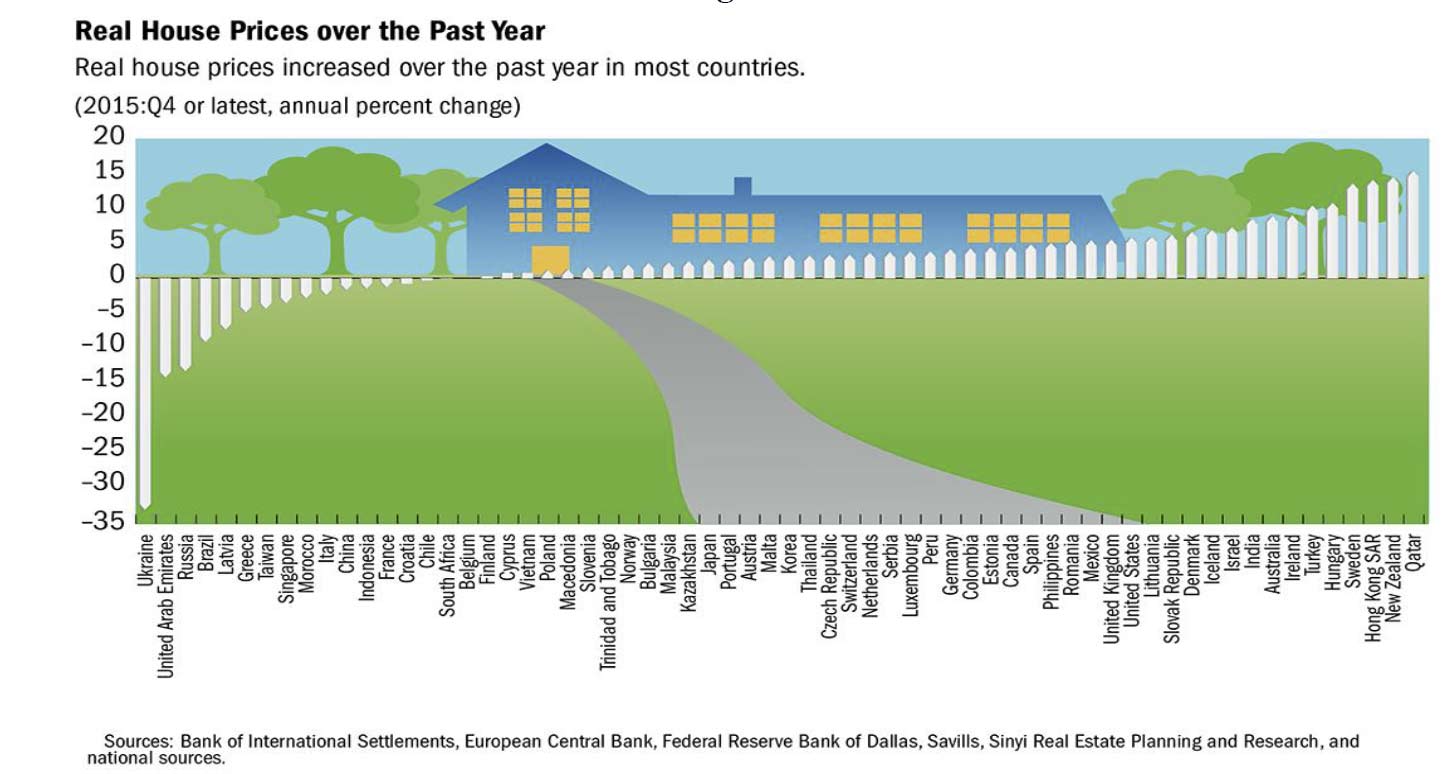 Credit growth has also remained strong in many countries, though the overall correlation with house price growth at present is modest. Australia is twelfth, behind USA and Norway.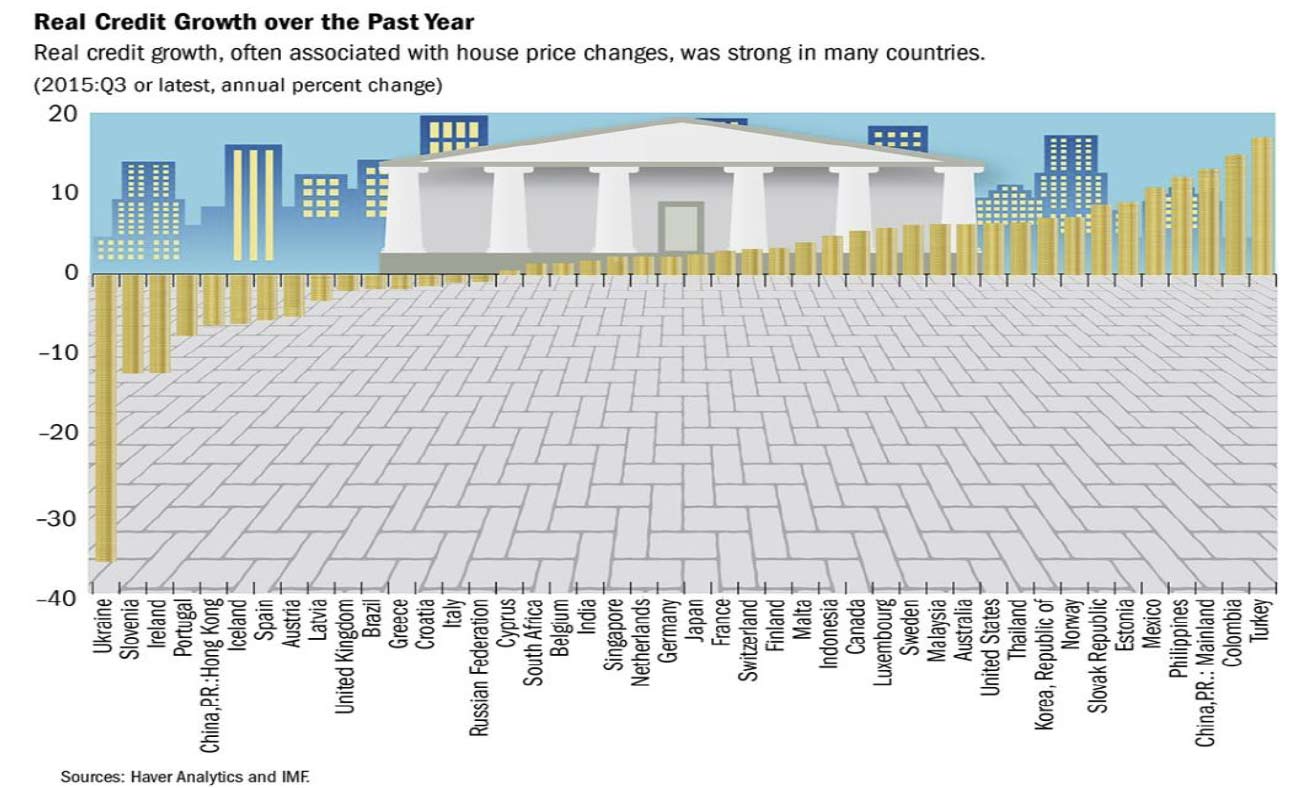 Among OECD countries, house prices have grown faster than incomes ( Australia ninth highest) and rents since 2010 in about half the countries (Australia twelfth highest).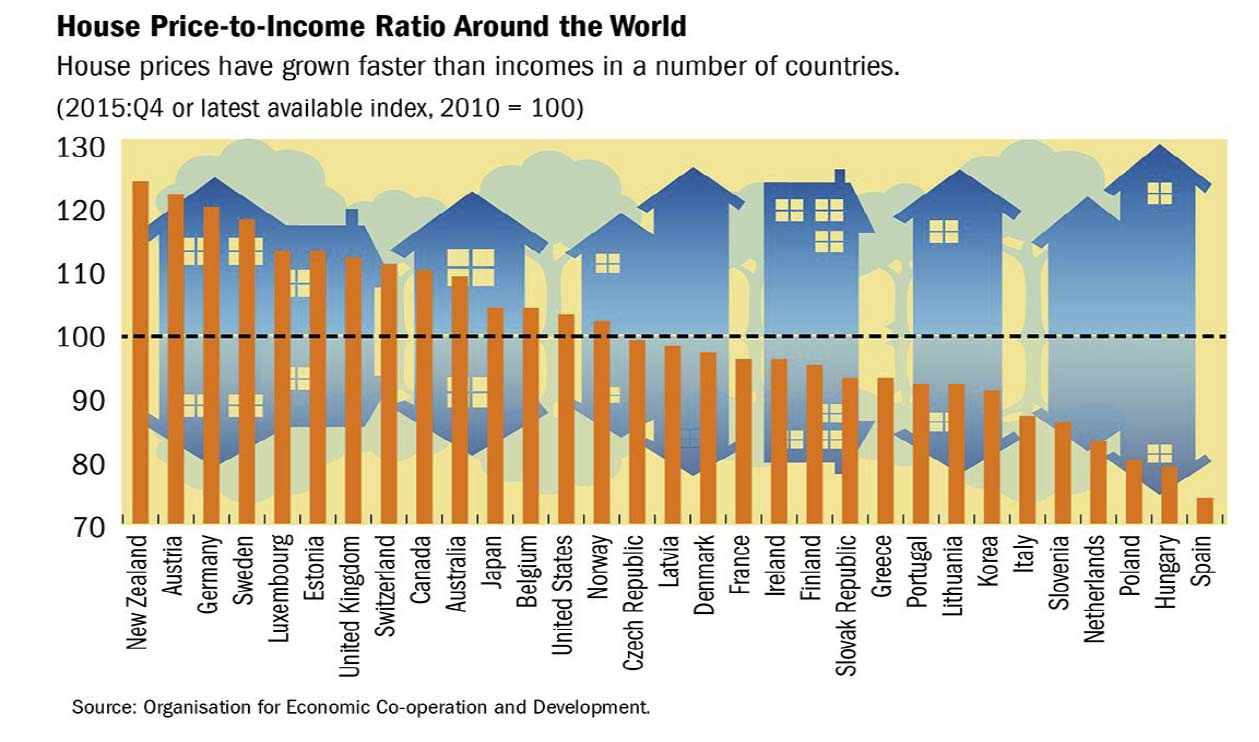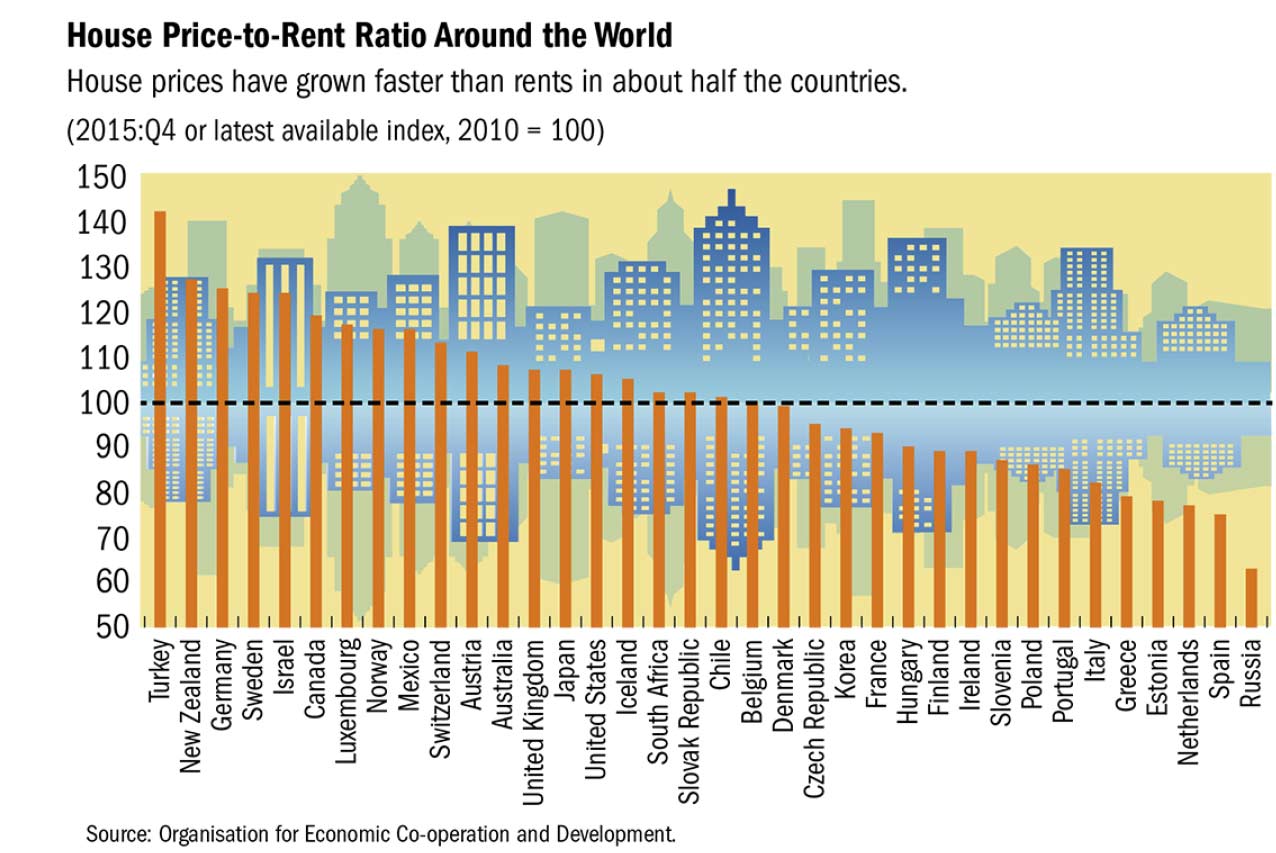 The decline in commodity prices does not seem to be affecting national house prices but is having some effect in regions and cities within countries.