Basiq, a start-up that provides Australia's first open banking API platform, has gained investments from NAB Ventures and Reinventure in a seed funding round.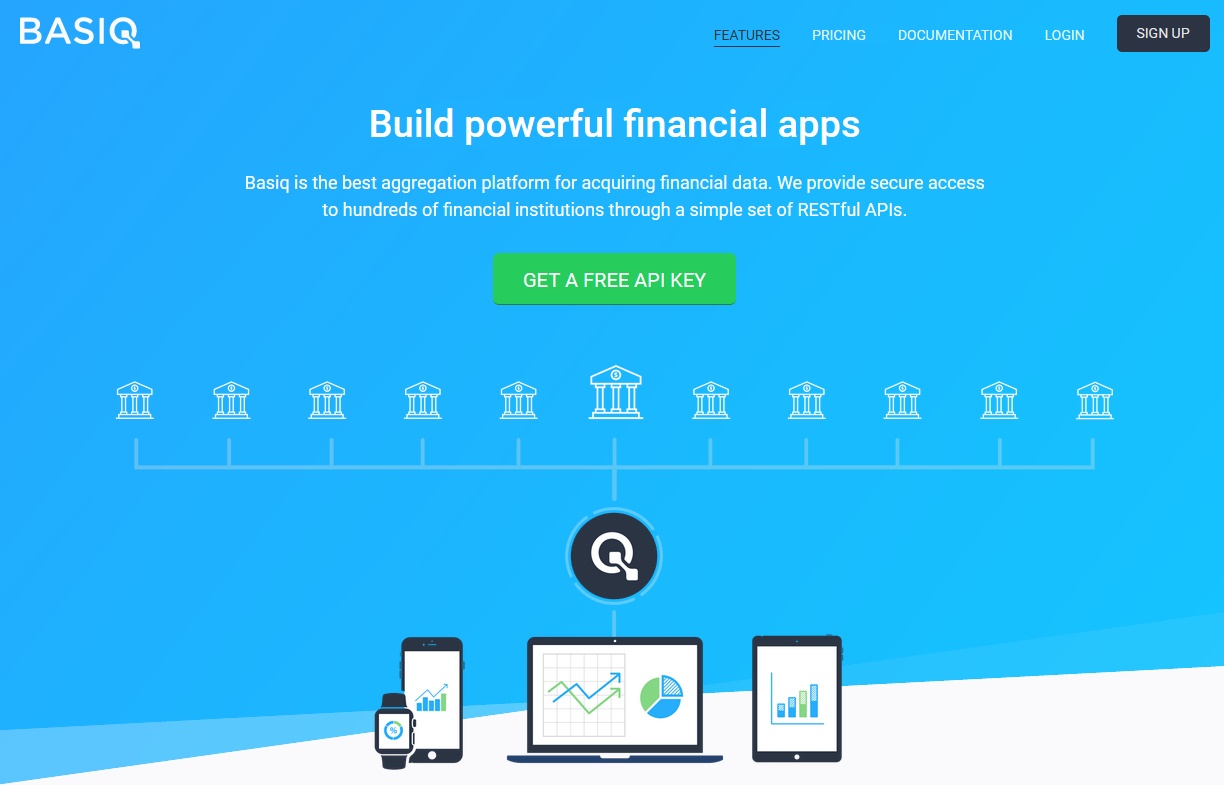 Based in Sydney, Basiq's core platform enables fintech companies to securely acquire authorised financial data on behalf of their customers. This enables fintechs to develop innovative solutions for their customers around things like personal finance management, wealth management and income verification.

Basiq launched in early 2017 and is unique in the Australian market with a product that provides easy integration, great developer experience and a pay-as-you-go pricing model.

"Basiq's fundamental mission is to enable innovation in the fintech space. By providing a platform that delivers core banking functionality through a set of secure and easy to use API services the opportunities and possibilities of what can be created are endless," Founder Damir Cuca said.

"A key part of realising this vision is to work with existing financial institutions and fintechs and be the bridge between the two. The institutions provide the regulatory discipline and the core systems, and the fintechs provide the speed of innovation.

Managing Director NAB Ventures, Todd Forest, said: "The way financial institutions use and share data continues to be an area of focus as banks look for ways to provide improved products and services for their customers.

"Over a number of years NAB has invested in secure API technology and looked for ways it can be used to deliver improved experiences for our customers by effectively and safely using data.

"Basiq is still in its early stages, but it is developing a dynamic technology platform; as they grow and develop their platform and tech capabilities we hope this relationship will help provide us with valuable insights and opportunities for future innovation."

General Partner Reinventure, Kara Frederick, said: "Damir is a repeat founder with a unique ability to balance the sophisticated requirements of financial institutions with the pace and specialisation of fintechs. The result is that Basiq's platform enables an ecosystem of tailored and secure solutions that banking customers want.

"Through this investment, Basiq will help to open up a world of fintech end-to-end solutions, some of which we anticipate – like the digitisation of the traditionally manual mortgage application process – and many of which are yet to be discovered."

-Notes-

About NAB Ventures

NAB Ventures was established in January 2016, as the venture capital arm of National Australia Bank ("NAB"). NAB Ventures is a global initiative supporting entrepreneurs in Australia and offshore in their quest to build leading technology companies. NAB Ventures' partners, Todd Forest and Melissa Widner, have founded, led, and invested in technology companies for two decades in both Australia and the US. NAB Ventures invests in founders that can leverage NAB's expertise, assets and market position, to scale both within Australia and overseas. To learn more about NAB Ventures visit: www.nabventures.com

About Reinventure

Reinventure is an Australian venture capital fund whose largest investor is the Westpac Banking Corporation, one of Australia's largest banking and financial services companies. Reinventure's primary objective is to bring great entrepreneurs together in a partnership opportunity with Westpac. As a result, Reinventure helps ventures to scale more rapidly than they could do on their own. Reinventure makes investments from seed to Series B. Reinventure was co-founded by Danny Gilligan and Simon Cant, and is managed along with partner Kara Frederick. The partners are also fund co-investors. Reinventure funds total $100 million across Fund 1 and Fund II and include 15 portfolio companies and growing. To learn more about Reinventure Group visit: www.reinventure.com.au.