The DFA Small and Medium Business Survey shows that overall borrowing across SMEs has remained quite flat since the impact of the GFC. The chart below shows the trend for different types of borrowing.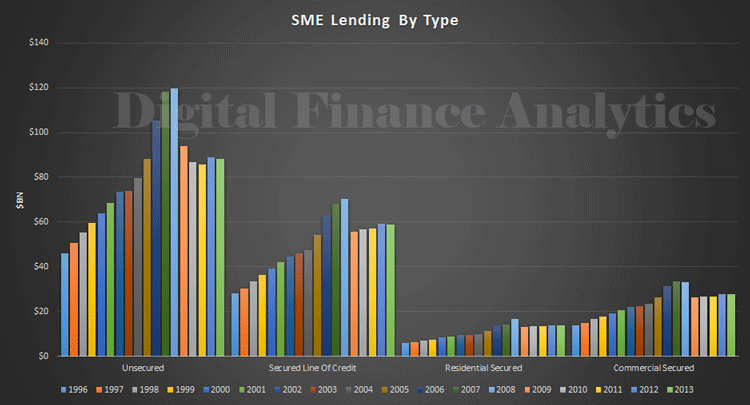 The main demand for credit comes from the need for more working capital (in our research, the number of debtor days remains extended), whereas business expansion does not have much focus. SMEs are in survival mode.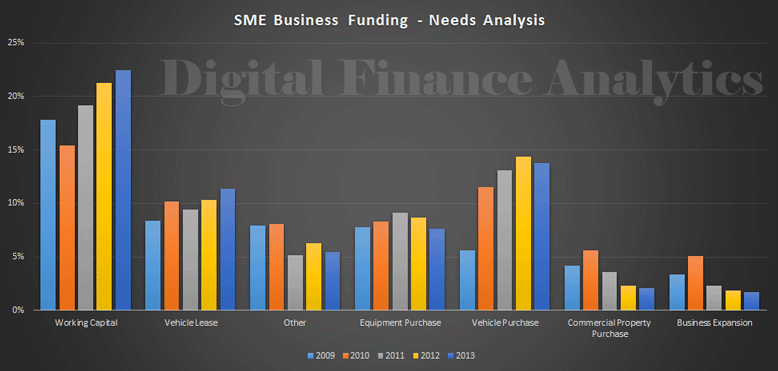 Several factors are impacting SMEs confidence, but it is NOT the availability of credit which is the main issue.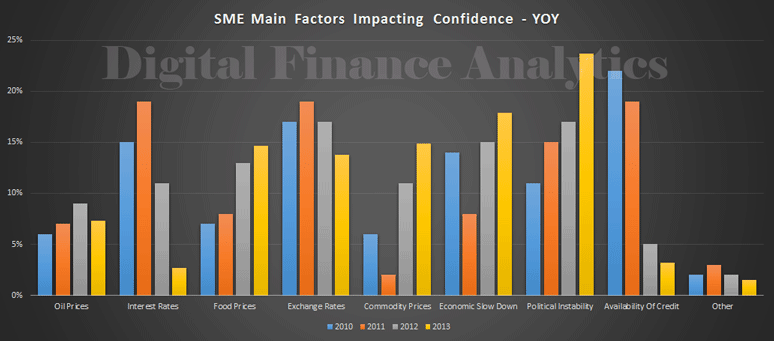 These are some examples of the research contained in our SME Research Report.