Mortgage brokers, after several years in the doldrums, have an opportunity for growth.
DFA tracks the flow of new mortgages including the channel of origination in its market model. Third Party (aka broker) originated loans are on the rise, both in absolute terms as volumes increase, and in relative share terms compared with bank originated loans.  The first chart shows the trend of loans via brokers, and a projection, based on anticipated volumes. Note this is based on the number of loans approved, not their value. It covers all lenders, including the non-banks who have a growing share of business, and who are very reliant on brokers.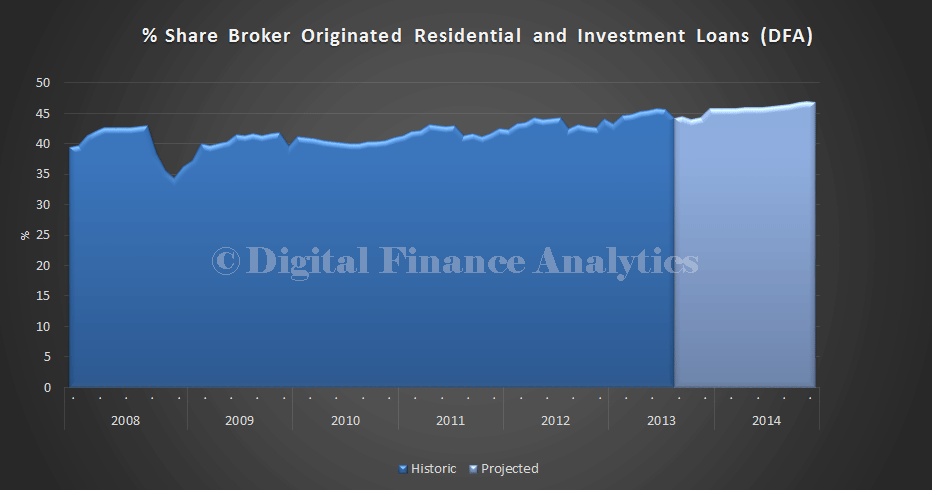 APRA provides data on this also, but looks only at ADI's (so does not include non-banks) and shows the value of loans approved, not volume.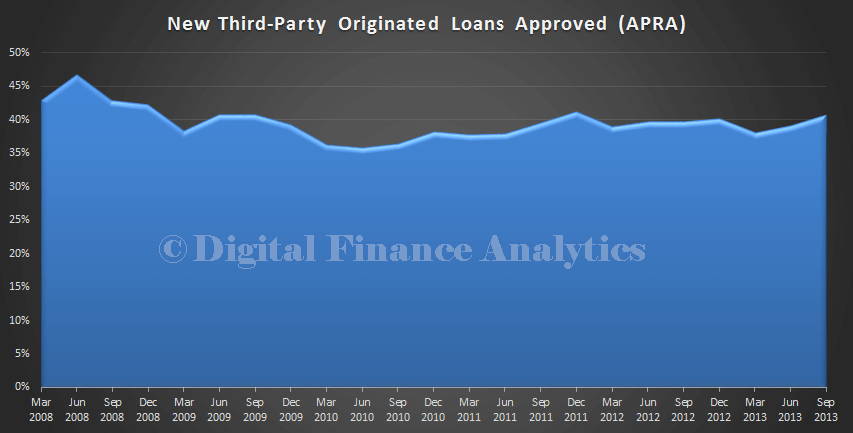 We also model the commission flows from new loans, and following recent improvements in commission rates from some lenders, plus the stronger volumes, commissions are up. The chart below shows the relative commissions paid, using the peak in 2007, when the first time buyers were active, and commissions were more generous, as the baseline. It shows that whilst commissions are up compared with recent months, they are not back to their 2007 levels. Overall the number of mortgage brokers in the industry have fallen in recent years.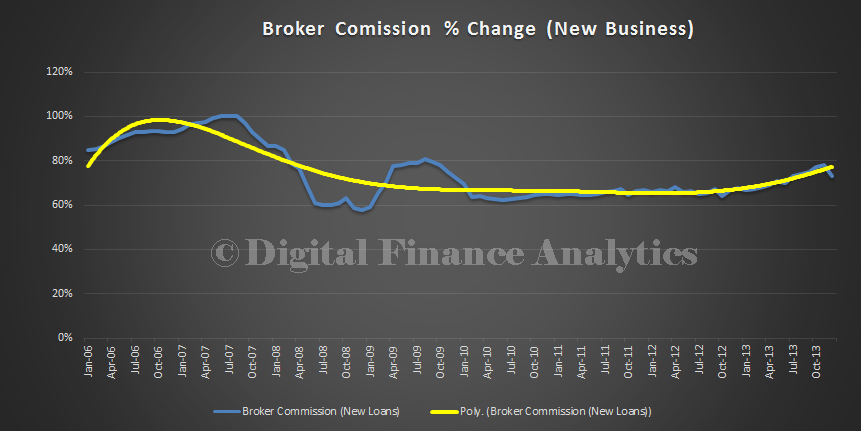 The final picture overlays the DFA segmentation broker preference analysis from our household survey.  Refinancers, and Investors are the most likely to use a broker, and with down-traders are likely to transact at the moment. First time buyers, whilst likely to use a broker, are frozen out of the market because of high prices. So brokers who want to grow their business will need to tailor their targeting, and lenders should consider changing commission levels for different types of business.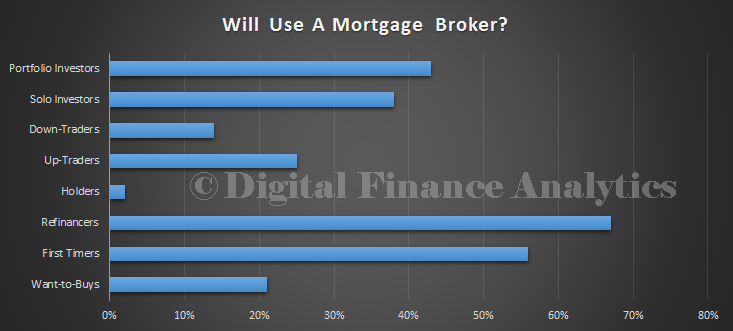 Both brokers and lenders are under an obligation now to ensure that the loan is "not unsuitable" (thanks to ASIC), and the "not unsuitable" criteria may well vary by segment. But the bottom line is brokers, after several years in the doldrums, have an opportunity for growth now.